El Monje Restaurant
| Hospes Palacio de San Esteban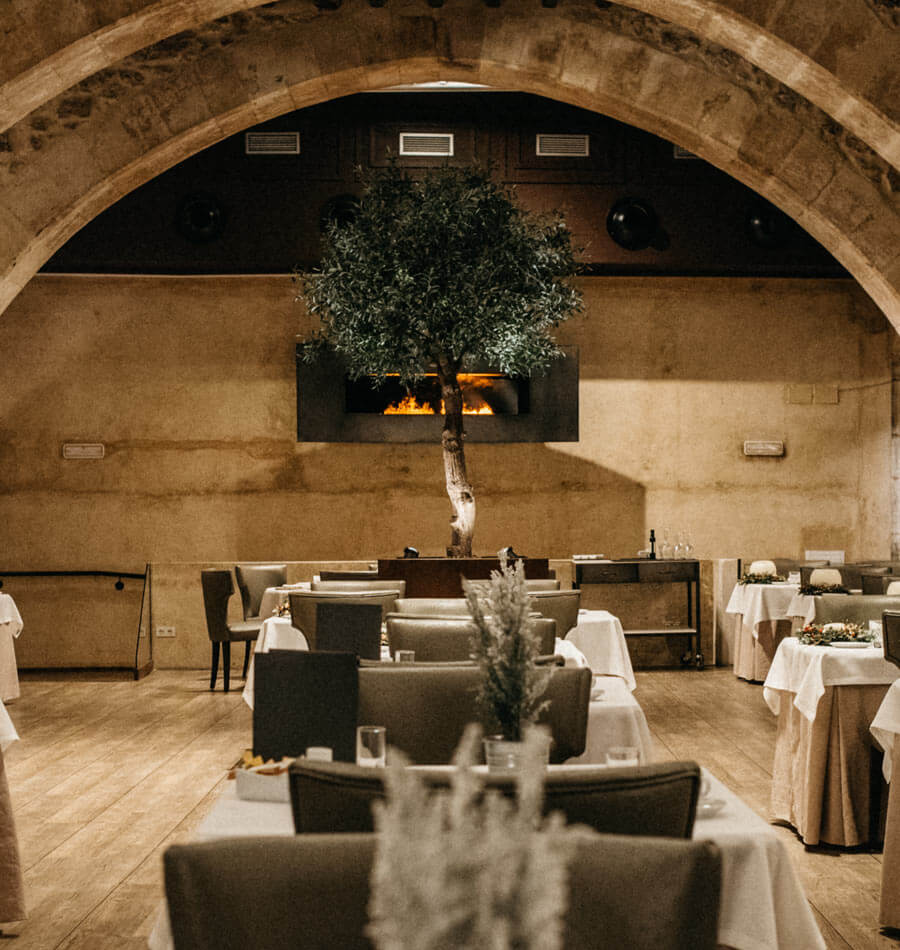 Modernised and contemporary Castilian cuisine
A pleasure for all senses
If you are looking for somewhere to eat in Salamanca, at Hotel Hospes Palacio de San Esteban you can find El Monje, a restaurant which will surprise you thanks to its modernised and contemporary Castilian cuisine.
The most innovative local cuisine
At the hotel restaurant you can enjoy the most traditional ingredients of Salamanca's local cuisine, carefully selected by our chef and prepared following recipes which have lasted over time, yet with such an exquisite and original presentation that everything will seem twice as succulent.
Book a table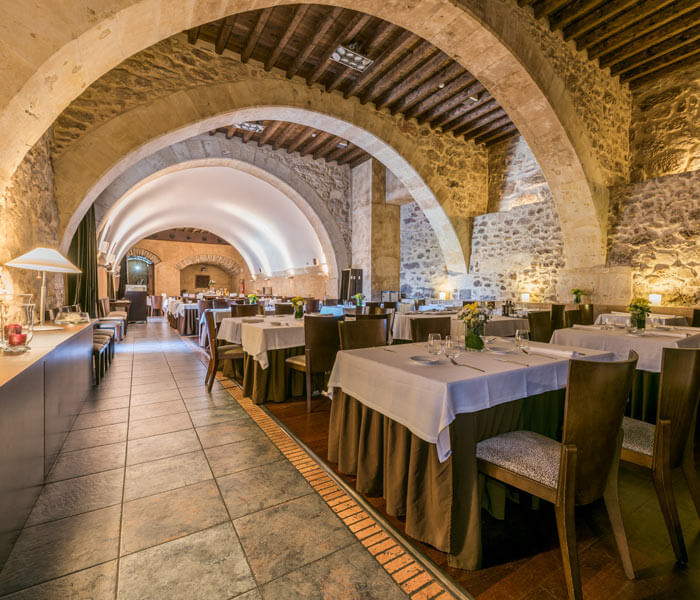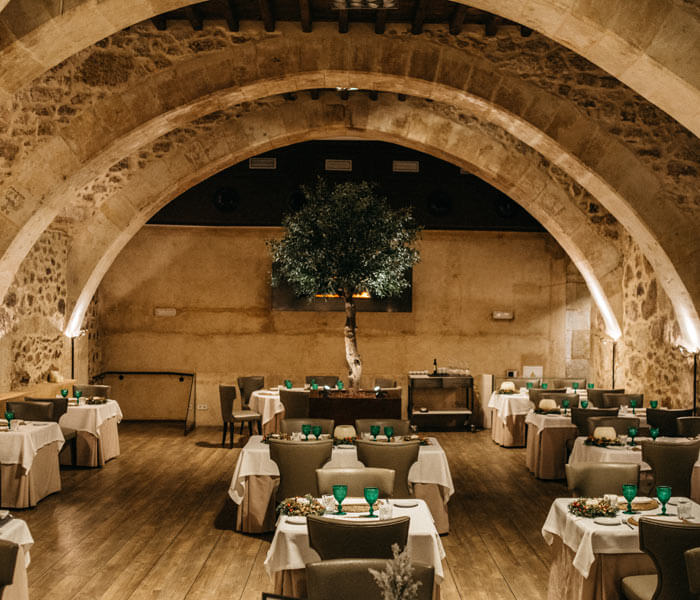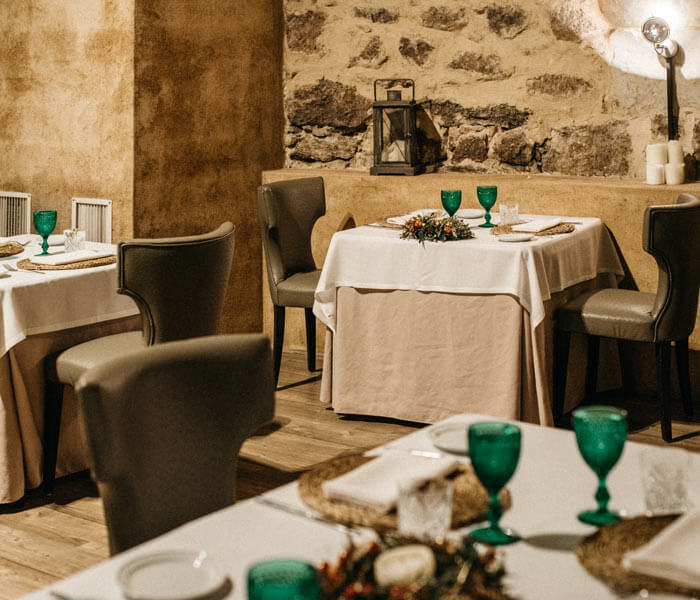 Our complete wine list, the quality of our service and the magical atmosphere of our vaulted dining room will turn your lunch or dinner into a unique experience that will exceed all expectations. During your stay, you will also have access to the hotel's summer terrace, El Patio de los Olivos, which has fantastic views of the cathedrals.