Salamanca
| Hospes Palacio de San Esteban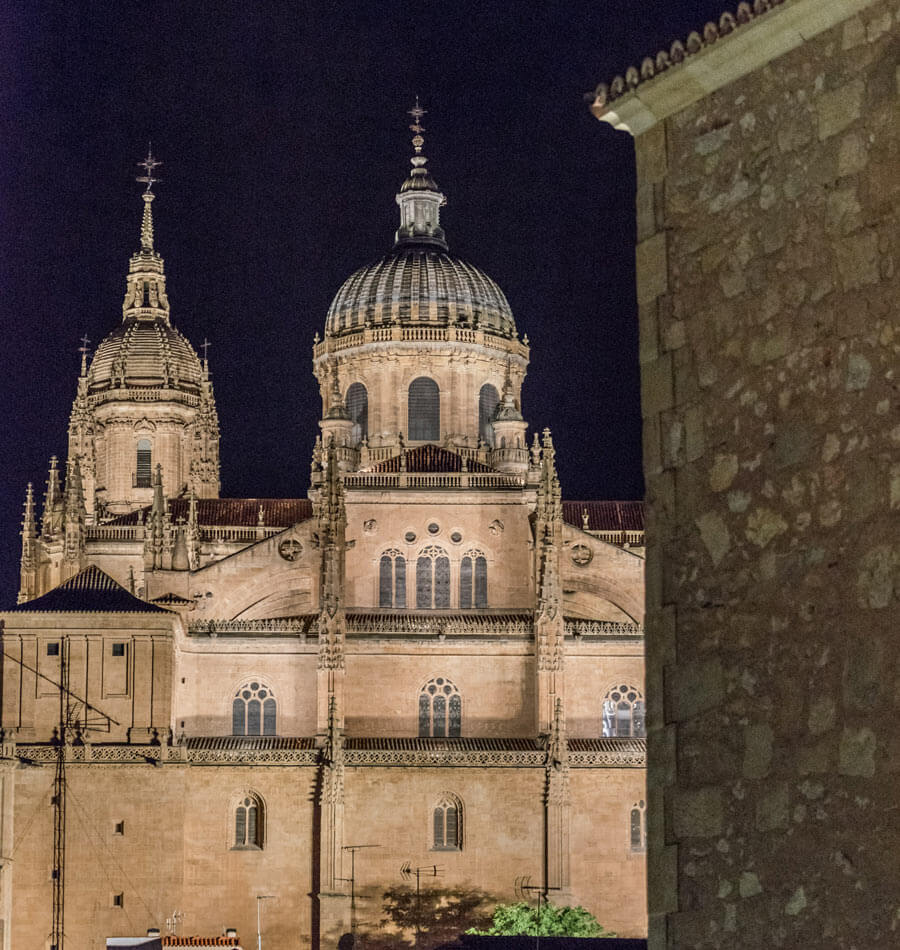 A captivating location
Your journey begins at Hospes
Hotel Hospes Palacio de San Esteban is located in the centre of Salamanca, allowing you to easily walk to all of the city's main historical and artistic attractions.
From the hotel you will also have excellent views of the cathedrals.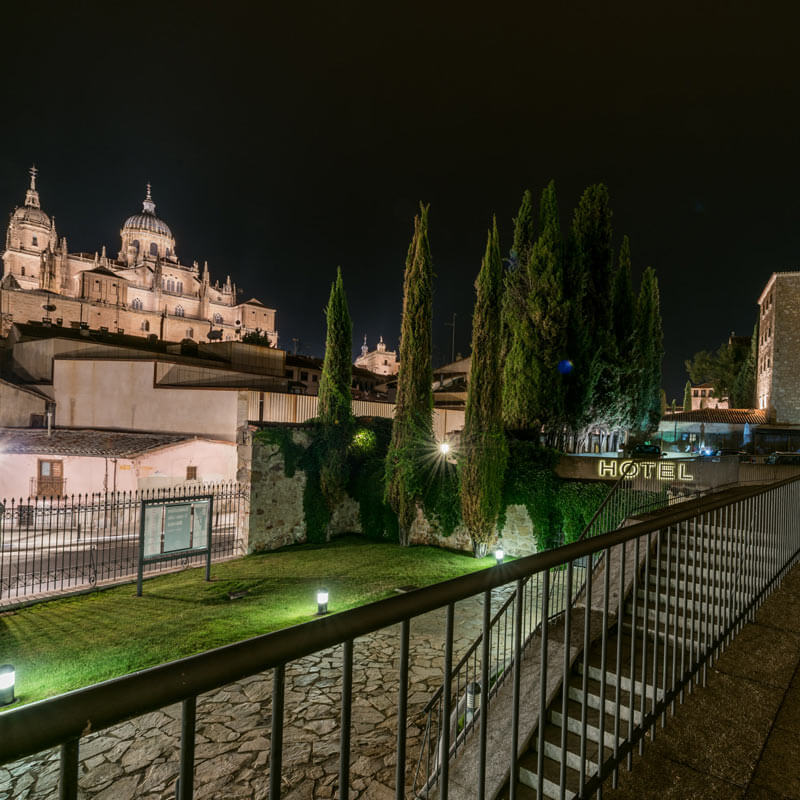 The city centre is yours
From Hospes Palacio de San Esteban you will be a short walk away from the centre of Salamanca. Nearby is also La Casa de las Conchas, a Gothic-style building with plateresque elements; Fonseca College and Torre del Clavero tower.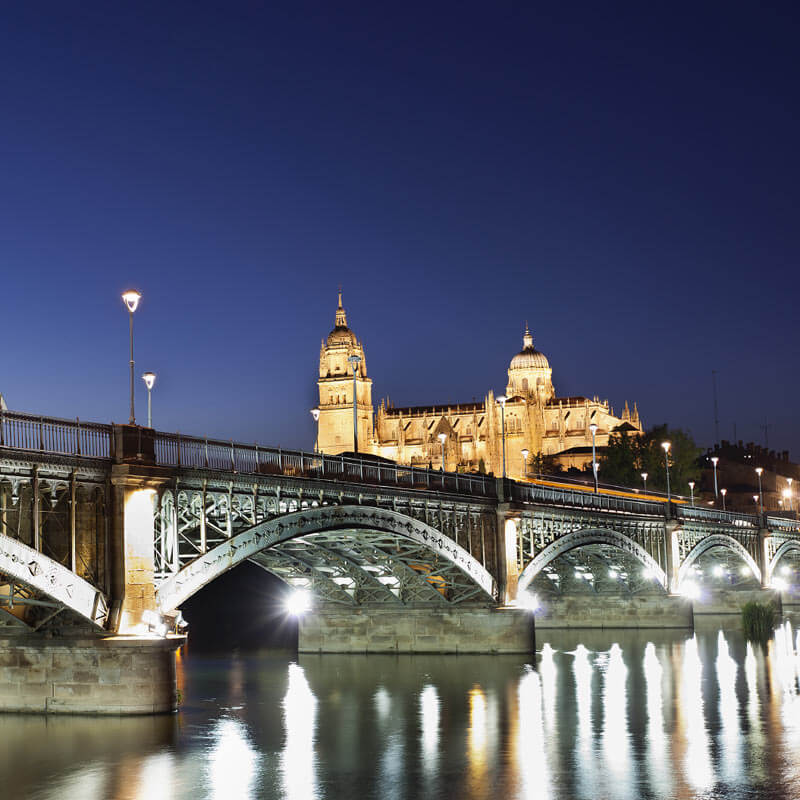 Cosy atmosphere
Salamanca is an excellent place to visit at any time of year. Its heritage, culture and cuisine are always at the visitor's disposal in this friendly and welcoming city. In summer, thousands of students arrive for the Spanish courses taught for foreigners and the university seminars.
During the rest of the year, the city hosts different celebrations, cultural festivals, gastronomic summits, congresses and many other events. Thanks to its excellent weather, playing golf in Salamanca is an option all year long.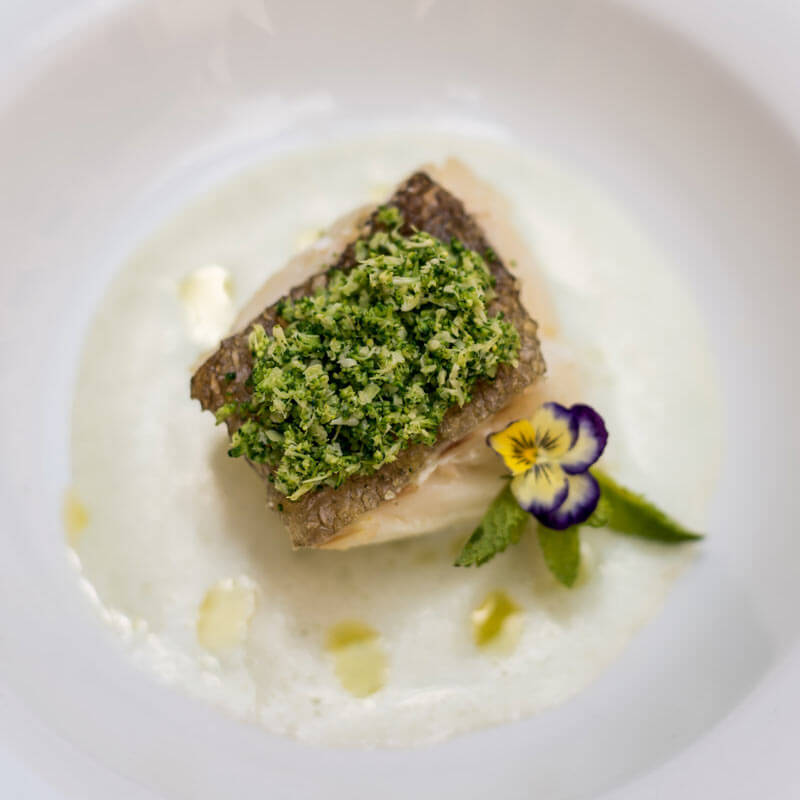 A reference of Castilian cuisine
Charra cuisine, which is the name given to locals in Salamanca, is essentially based on meat. Some of the highlights include cured meats and cold cuts such as the Candelario chorizos, Guijuelo Iberian ham, local longaniza (pork sausage), cular chorizo (made only from Iberian pork) and the famous farinatos from Ciudad Rodrigo, which are cold cuts made with lard, breadcrumbs, paprika, onion, salt and aniseed seeds.
With a clear Castilian influence in its cuisine, some of the most traditional dishes you can find here are the tostón (Castilian-style roast suckling pig) and roast suckling lamb. If you like beef, the morucha variety is the local option and a highly popular choice.
The trout caught from the Tormes river is the freshest fish you can find in the area whereas in terms of canned fish, the best is the special cod prepared in Béjar (bacalao a la bejarana).
At Hotel Hospes Palacio de San Esteban you can enjoy all of these culinary delights and more thanks to the exquisite Castilian cuisine of the highest quality we prepare in our kitchens and serve at our restaurant.
El Monje Restaurant