Arbequina
| Hospes Palacio del Bailío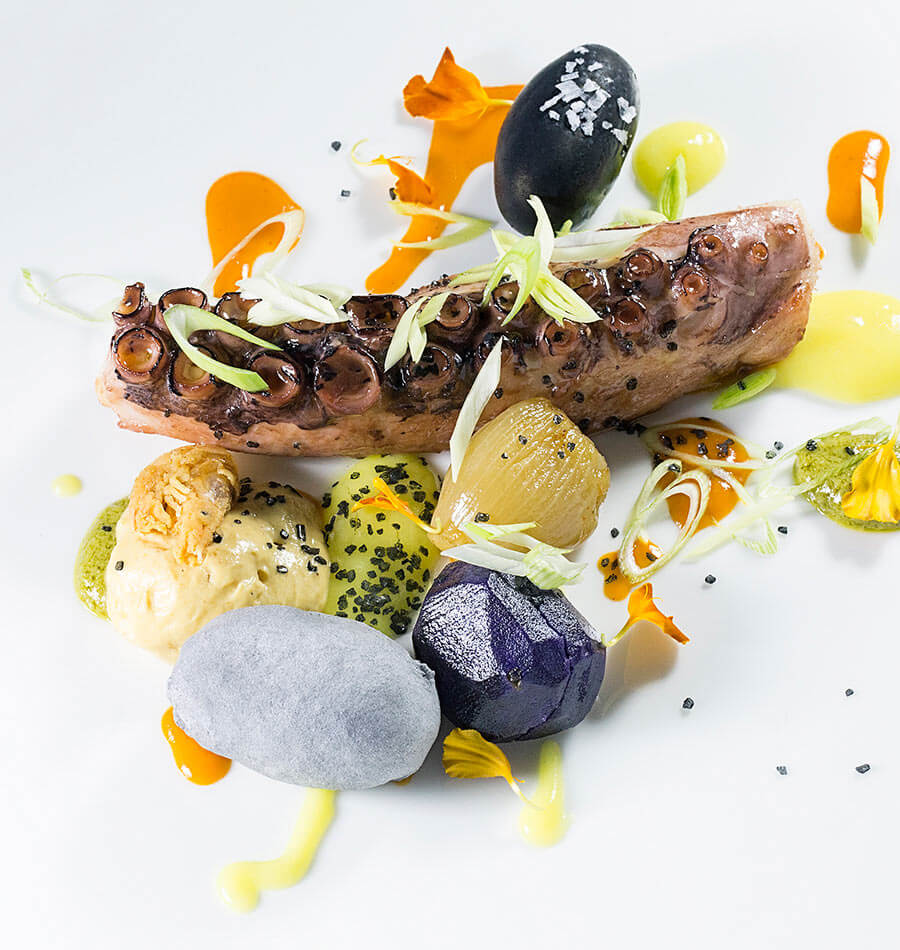 Excellent gastronomic preparations
Restaurant, bar and terrace
The hotel's main restaurant is located on the remains of an old Roman house which you can see through the glass floor. The chef, Javi Moreno, together with his team, offer us their vision of contemporary cuisine from a perspective which attempts to generate surprise and excitement in every client through the presentation and each bite. Arbequina also has also a cosy bar and a beautiful garden terrace.
Arbequina Restaurant
At Arbequina we have two differentiated cuisine proposals. We present a more traditional menu with different versions of local dishes: salmorejo cordobés (cold vegetable soup) with Iberian ham and frozen tomato powder, burrata with tomato and basil textures, oxtail ravioli, purple potato cream soup with carrot chips and a spicy touch of Thai chilli, octopus rice covered in its own juice with katsuobushi and desserts such as cheesecake with stewed berries and yuzu juice.
We also offer a gastronomic menu during dinner service in which the chef and his team develop their cooking vision by combining traditional and more advanced techniques, mixing different cuisines from the five continents with delicate and aggressive flavours which will make a lasting impression on all guests.
Opening times:
Traditional menu: 1.00 p.m. –11.00 p.m.
Gastronomic menu (dinner only): 8.00 p.m. – 11.00 p.m.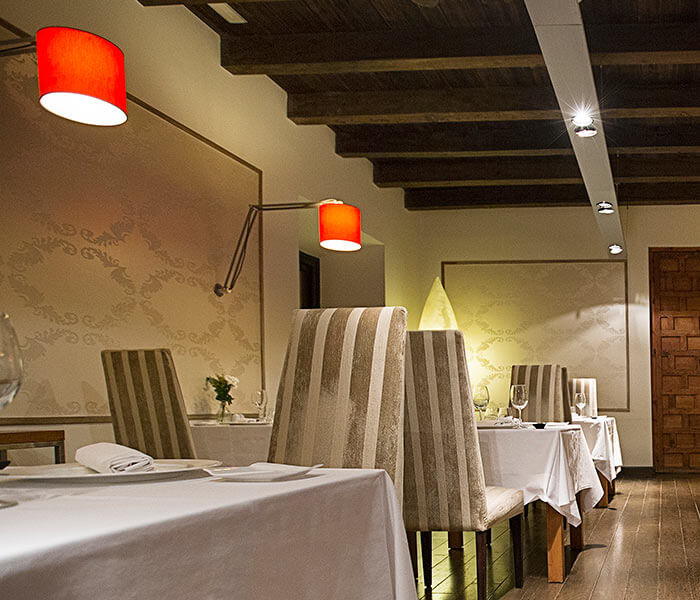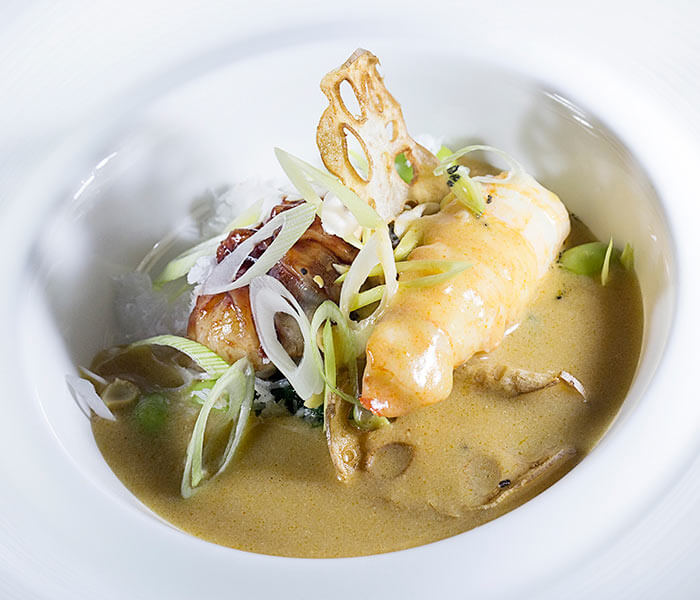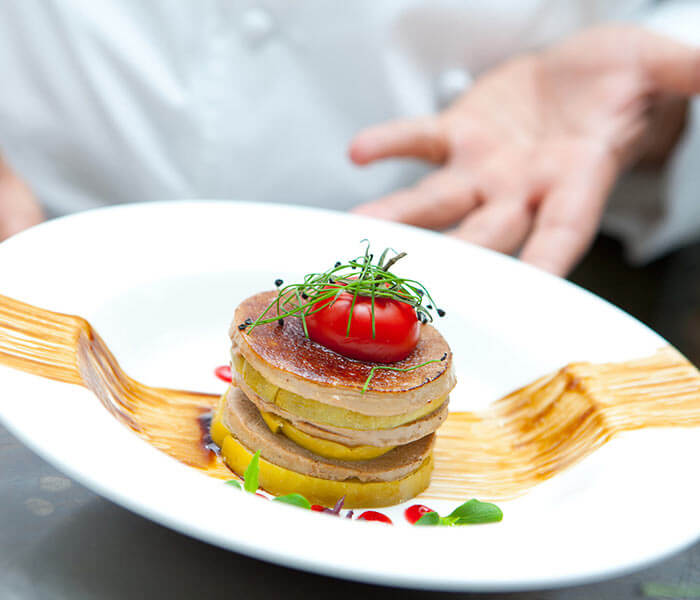 Our cuisine intertwines flavours, techniques, local and national products, a wide range of ingredients and different recipes from Peru, Mexico, Vietnam, Japan and Thailand. Come and experience a real explosion of flavour.
Terrace and pool bar
In the Faroles bar terrace, surrounded by lemon trees, lime trees and bougainvillea, you can relax from first thing in the morning and enjoy our breakfast, have a snack and a drink before meals and order lunch or dinner à la carte.
From April to October, our pool bar is open in our Orange Tree Courtyard (12.00 p.m. to 8.00 p.m.). During this period of time, we serve lunch under our different fruit trees such as medlar trees, avocado trees, pomegranate trees, custard apple trees and endless orange and lemon trees which flood the atmosphere with the unique scent of orange blossom.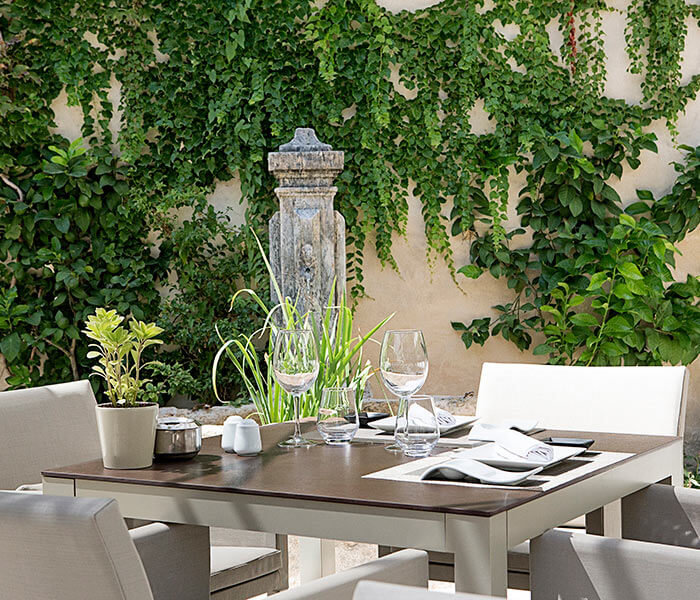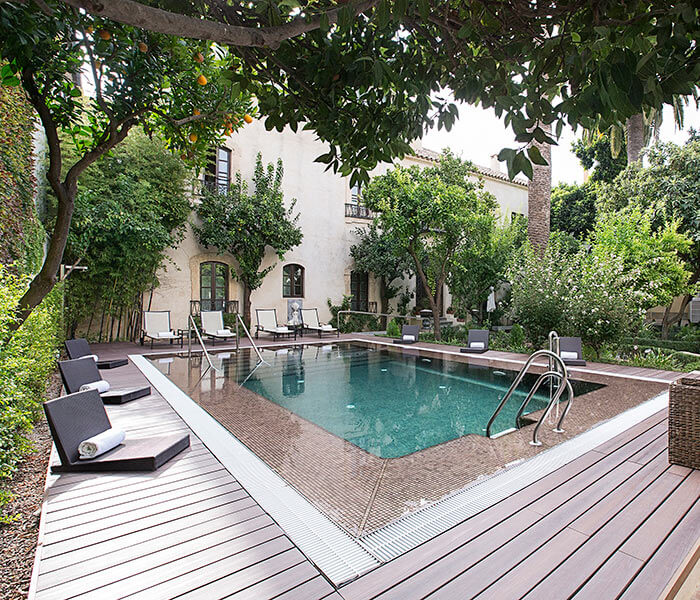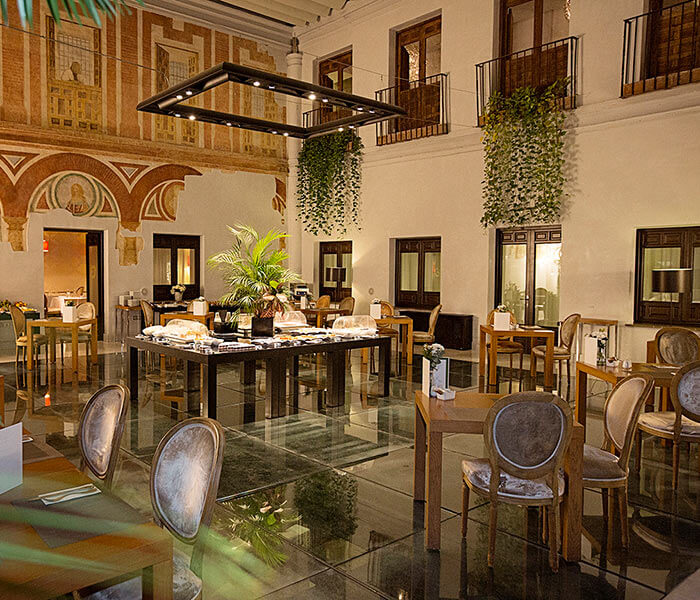 Our bar is characterised by its outstanding variety. You can have a coffee with a traditional local sweet pastry (such as pastel cordobés), a glass of wine before lunch or dinner or order from the informal menu of our restaurant, Arbequina, which includes meals such as aubergine with honey, Zuero cheeses, salmorejo cordobés (cold vegetable soup) and oxtail ravioli. You can also have one of our cocktails or order a glass of one of our premium spirits.