Gastronomy
| Hospes Maricel & Spa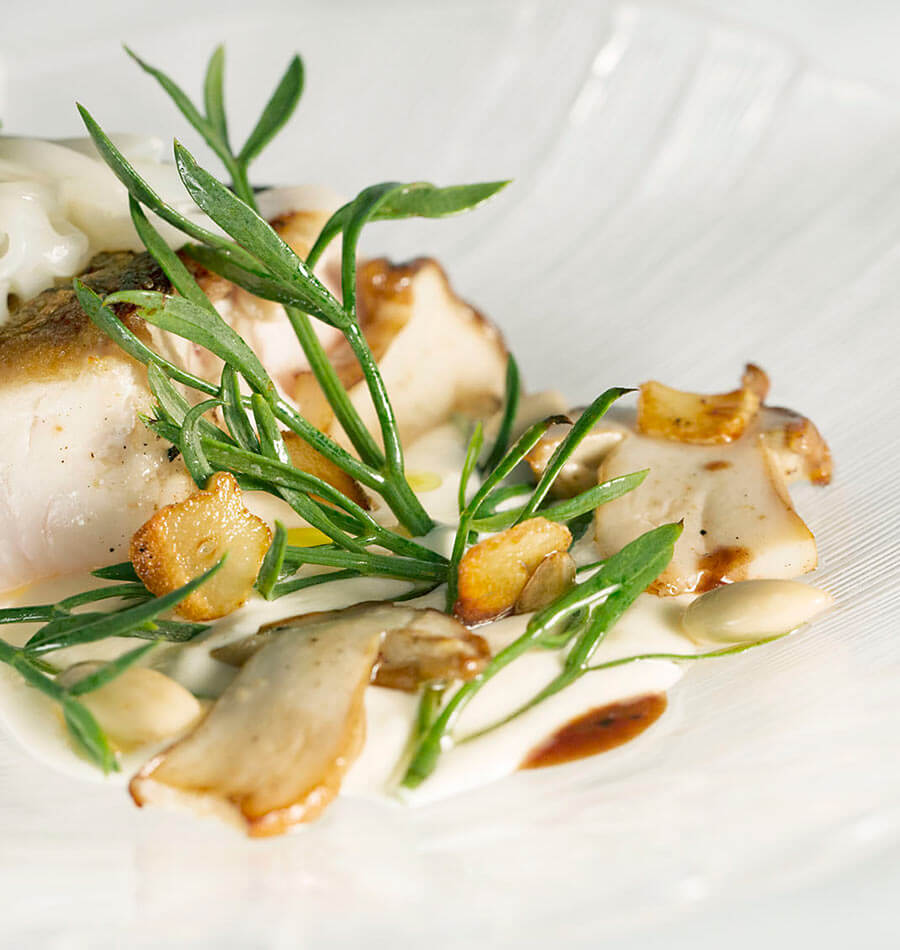 Let our flavours seduce you
Discover new sensations
Hotel Hospes Maricel & Spa offers a large gastronomic selection based on seasonal products of the highest quality, from traditional local recipes to avant-garde cuisine without forgetting about more casual options served in our infinity pool. Of course, don't forget to try our breakfast, described as "the best in the world".
Maricel Restaurant
Maricel Restaurant meets the exclusivity offered by the Hospes brand. On its menu you will find an avant-garde cuisine of the finest quality which includes exquisite dishes such as grilled scallop with aubergine ravioli and rice dishes such as arroz sec i torrat with rabbit and mushrooms, or the seafood rice with scallops and freshwater crab.
Our seafood section includes wild sea bream with light mushroom and mini red chard cream, whilst our meat selection has caramelised suckling pig with crunchy crackling and vanilla oil. For dessert, try our textured apple with calvados ice cream or foamy Baileys with chocolate. There is no better way to accompany your meal than with one of our wines, chosen from a list which includes the best samples from the whole Balearic Islands.
The restaurant has two rooms and a splendid terrace facing the sea.
Restaurant opening times: 12.30 p.m. – 3.30 p.m. / 7.00 p.m. – 10.00 p.m.
Breakfast: 8.00 a.m. – 11.00 a.m.
Maricel breakfast: 9:30 a.m.
Book a table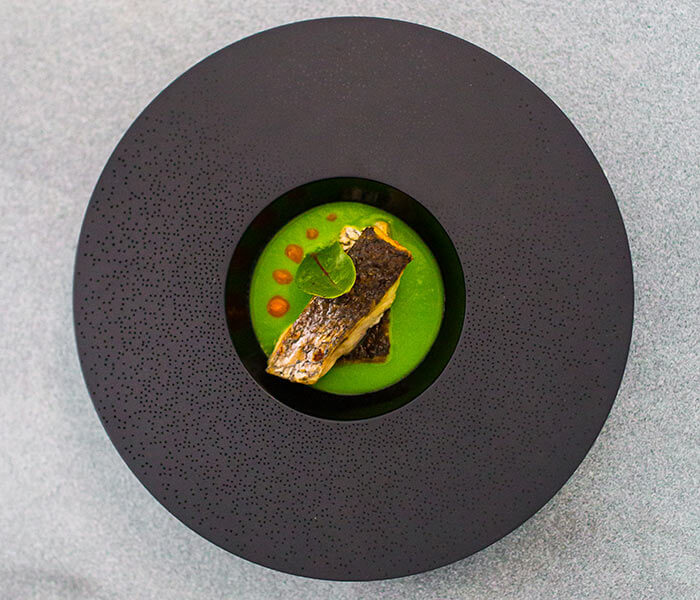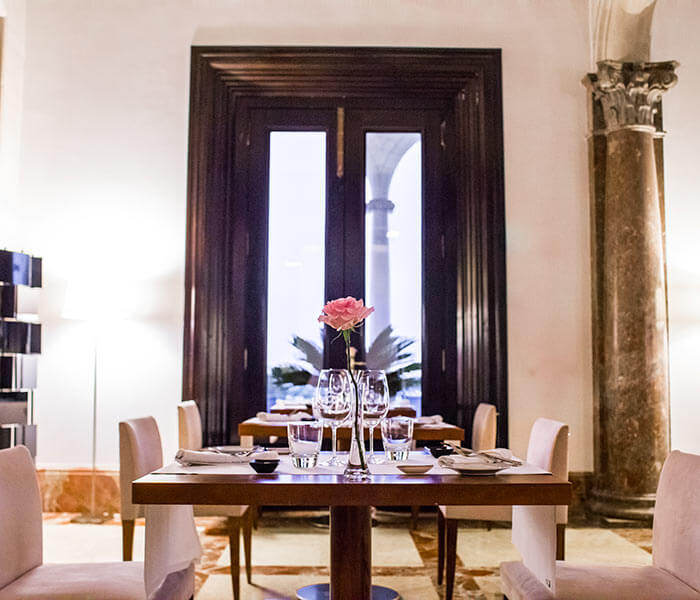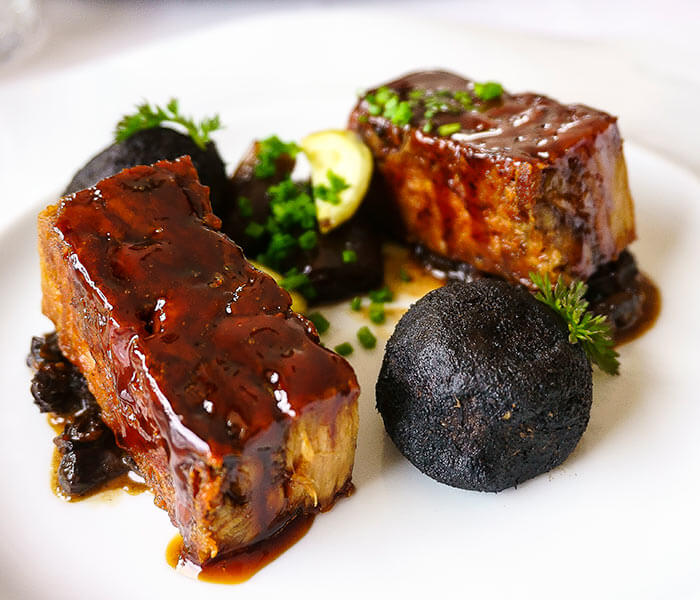 The II Madrid Fusion Gastronomic Summit unanimously agreed to award the distinction of 'Best Breakfast in the World' to the breakfast served at Hotel Hospes Maricel. It is not just a breakfast but rather a morning gastronomic offer which is "an entirely innovative culinary experience" without menu, buffet and whose content depends on the ingredients which are currently in season.
Lounge & Cocktail Bar
Every Thursday, the hotel's Lounge & Cocktail Bar presents live jazz music but you can enjoy a selection of signature cocktails any day of the week, helping you finish the day in the best possible way. Some of our preparations include Martini (CÎROC vodka, Noilly Prat vermouth, lime, watermelon), Majorcan Passion (Baileys, mixture of majorcan chocolates and almond liqueur), Summer Sun (pineapple juice, coconut, banana and lime) and Lagavulin Club (Lagavulin whiskey, vanilla vodka, Frangelico and Baileys).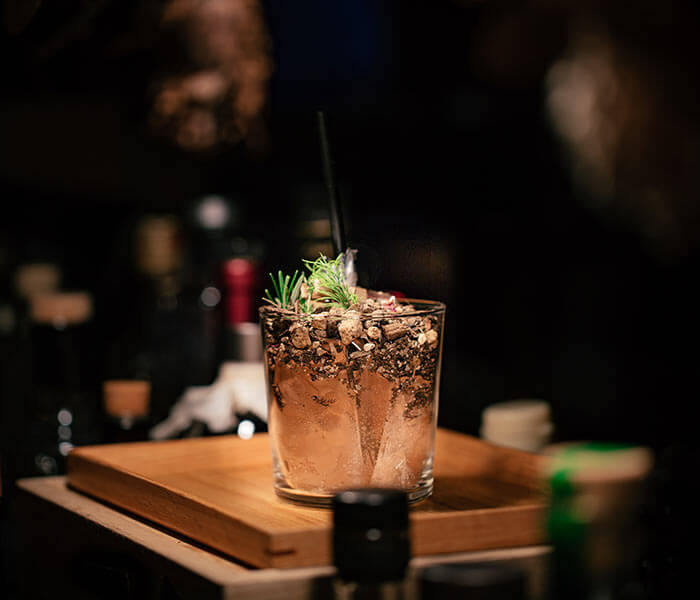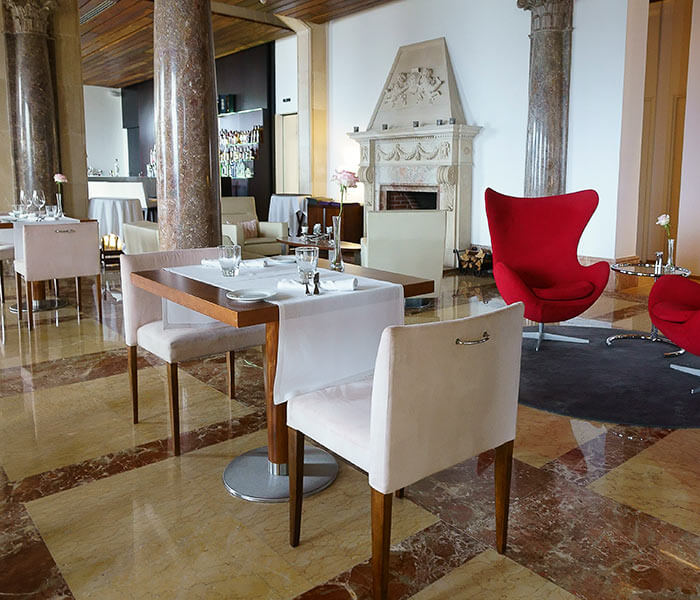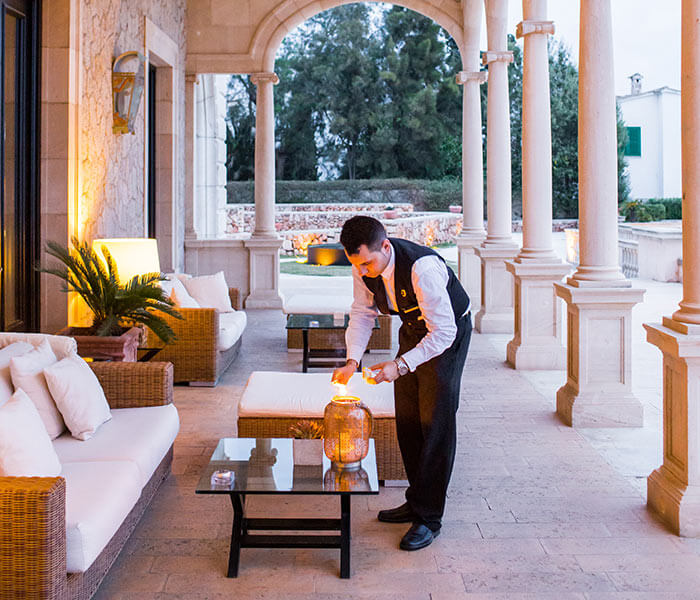 Space reserved for guests of Hotel Hospes Maricel & Spa which offers an exquisite selection of salads, sandwiches, natural fruit juices, soft drinks, homemade ice creams and snacks. One of the main factors of its popularity lies in its location, next to the infinity pool and from where you can enjoy stunning sunsets, making the experience even more attractive.