Visiting Cáceres, Extremadura: The Perfect Guide
Cáceres: Pure Nature and Medieval Heritage
We encourage you to discover Cáceres, a community that has an incredible historical and cultural heritage, in addition to incredible natural landscapes.
With this guide, we prove to you that Cáceres is a Spanish gem, you will be surprised! Let's start with the guide:
Sierra de San Pedro – Alcántara
The Sierra de San Pedro is a Special Protection Area for Birds (SPA) and Special Area of Conservation (SAC) and has the magnificent Roman Bridge of Alcántara, one of the most important Roman bridges!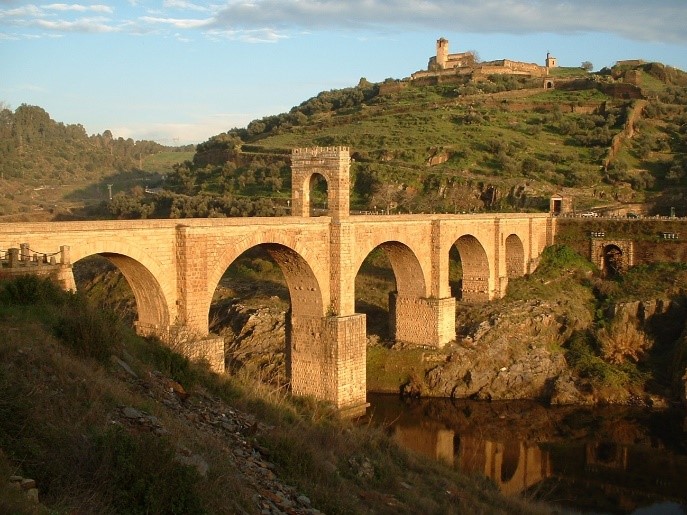 Valle del Alagón
The Alagón Valley stands out for its impressive Alagón river, it is a territory that mixes plains, mountains, pastures, rivers and reservoirs. A valley full of contrasts to enchant its visitors. The cities of Coria (Co-cathedral and historic site) or Galisteo (Almohad wall made with river pebbles) are must-see towns, although it is advisable to visit each of the villages in this area at your own pace.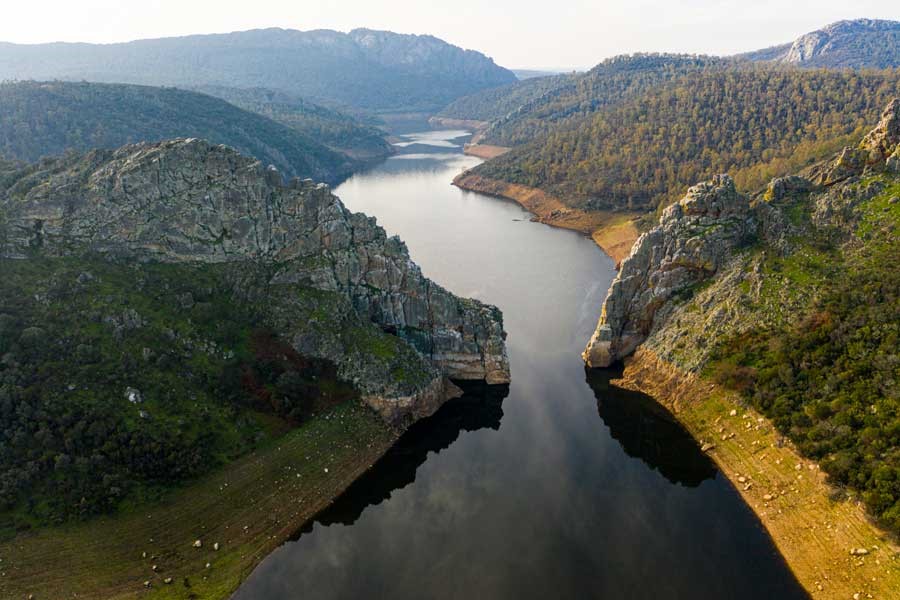 Ciudad de Cáceres
Declared a World Heritage City, Cáceres preserves one of the most impressive monuments in Spain. Strolling through the old center of Cáceres is like traveling back in time to medieval times.
We recommend you to have a look at this quick guide created by Extremadura Turismo: What to see in the city of Cáceres?
A few kilometers from the city of Cáceres, you will find the Natural Monument of Los Barruecos, a natural reserve characterized by large granite boulders. This special landscape has been used as a natural setting for series such as Game of Thrones.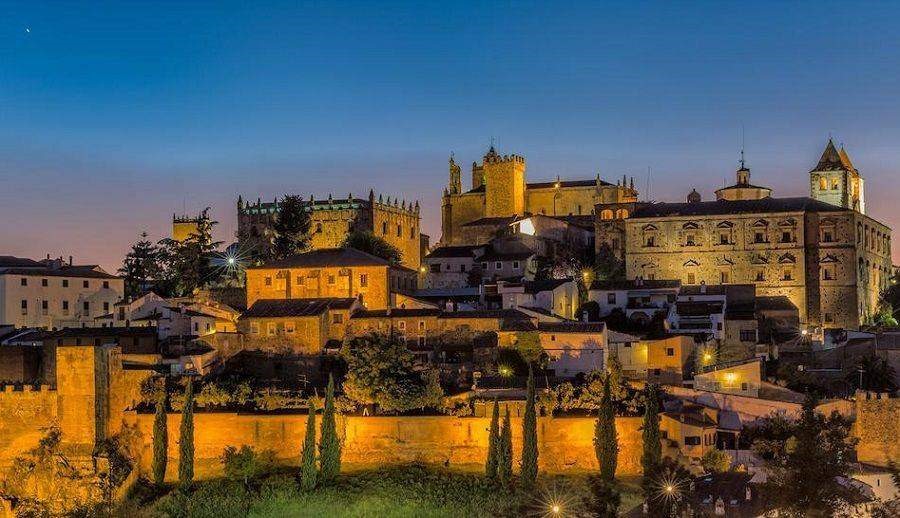 Montánchez y Tamuja
It is worth taking a walk and visiting the beautiful Visigothic Basilica of Santa Lucia del Trampal, near Alcuéscar. A few kilometers away is Montánchez, in the middle of the mountains. It is worth seeing the fabulous castle of Almohad origin, from where you will enjoy spectacular views.
It is interesting to make the climb to the castle on foot, from the Plaza Mayor. On the way back you can recover your strength as the hams and loins of this area are among the best in the world.
It is worth taking a tour of the villages of the region and visit the unique trees in the area, among which is the Encina La Terrona, considered the largest oak in the Iberian Peninsula and possibly Europe.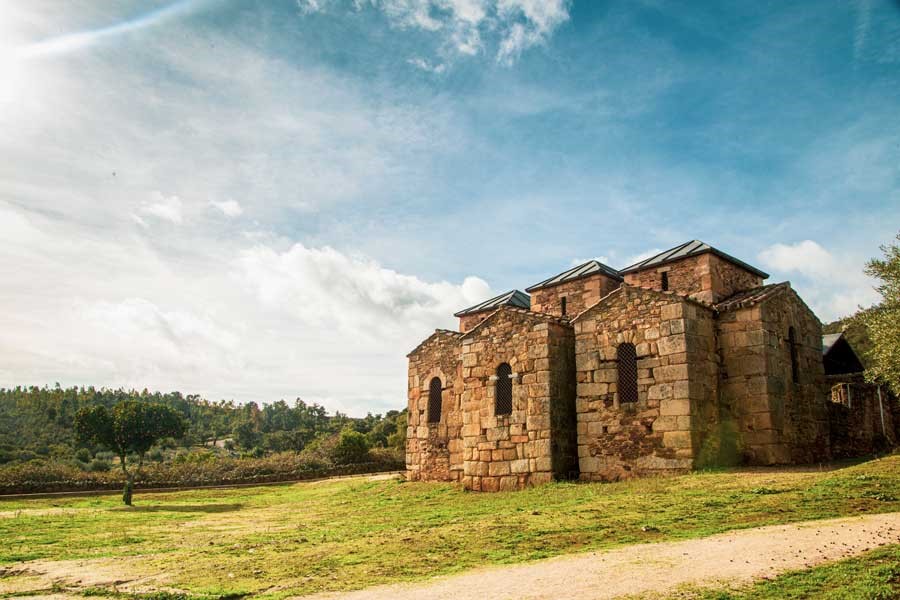 Trujillo
Trujillo is a city marked by its history: Romans, Visigoths, Arabs and Christians have lived in its streets. The castle, the churches and the numerous stately homes make this city a must-see.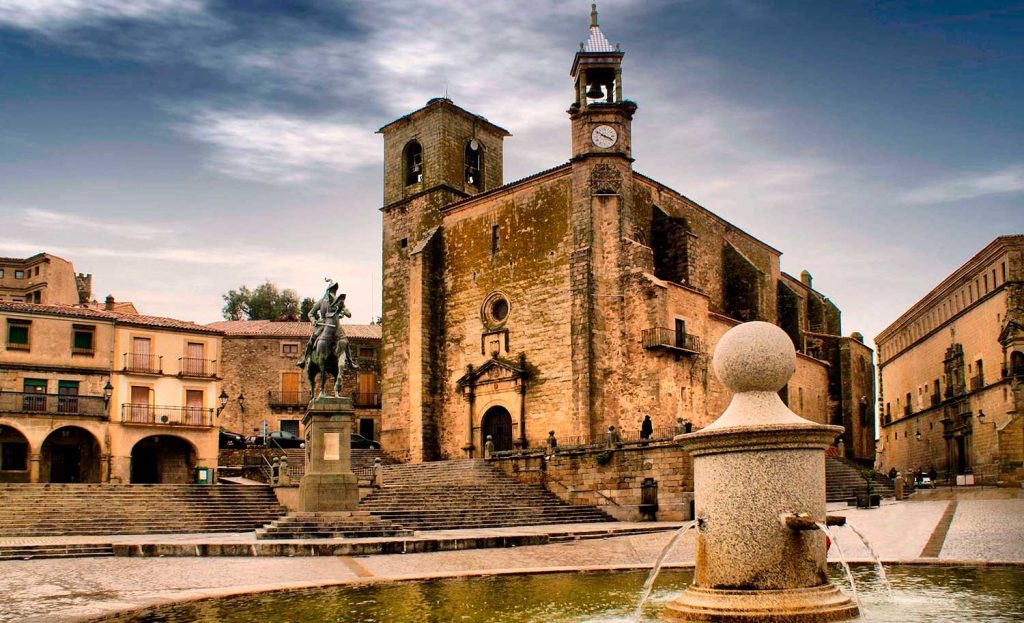 Villuercas Ibores Jara
The regions of Las Villuercas, Ibores and Jara hide countless natural treasures, among which we can mention the Ecological Corridor of Biodiversity 'Guadalupejo River', the ZEPA of the Sierra de las Villuercas or the impressive Cave of Castañar de Ibor. In fact, thanks to the wonderful geology of the area, the Villuercas Ibores Jara Geopark has been created, where you can visit more than 40 places of geological and tourist interest. It is worthwhile to make a route through the villages of these regions… and of course a visit to the Monastery of Guadalupe is a must.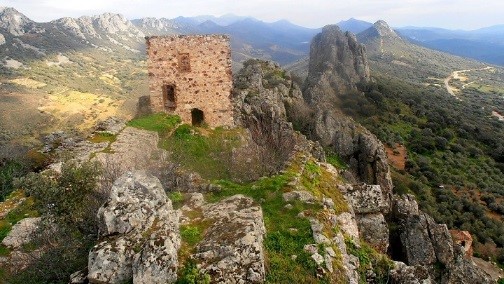 Plasencia and Monfragüe National Park
The city of Plasencia has a really impressive historical-artistic heritage, with two cathedrals, a multitude of palace-houses, the city walls… In summer you can enjoy the natural pools formed by the river Jerte as it passes through Plasencia, in the area of La Isla.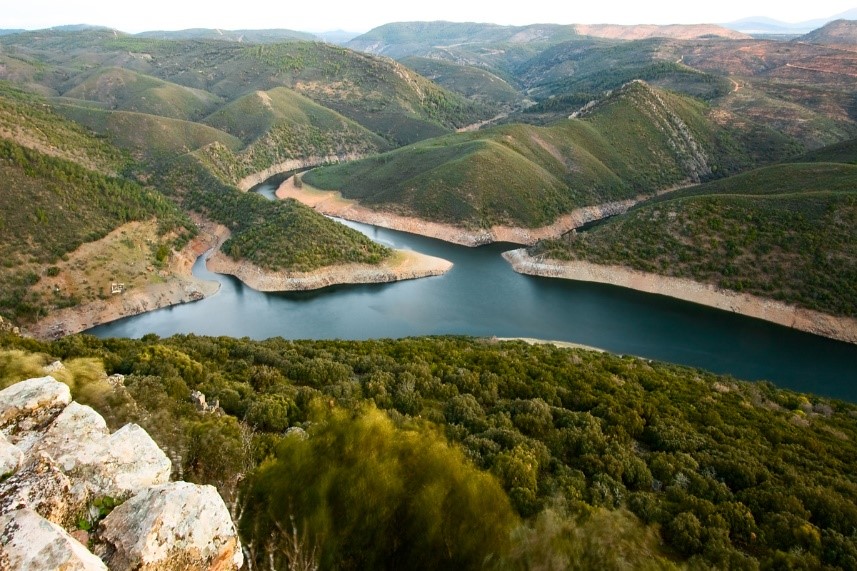 Sierra de Gata
The region of Sierra de Gata is another of those amazing places in Extremadura. It is a land of mountainous reliefs crisscrossed by streams, waterfalls and cascades. We can enjoy in summer of numerous natural swimming pools like those of Eljas, San Martín de Trevejo, Perales del Puerto or Descargamaría.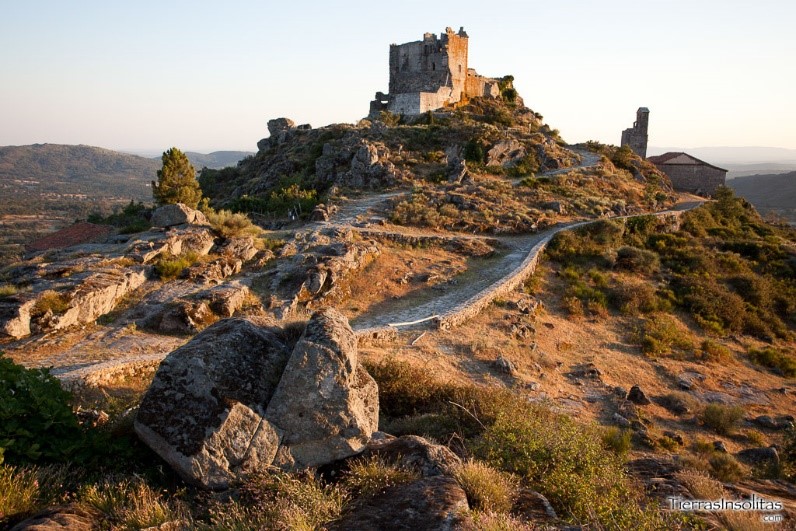 Las Hurdes and Tierras de Granadilla
The landscape of this area is a marvel. Characterized by lands formed by green mountains and hills, waterfalls (such as the spectacular Chorro de la Miacera near El Gasco or the Chorrituelo de Ovejuela), gorges and streams, many of which become in summer natural pools of clear and clean water.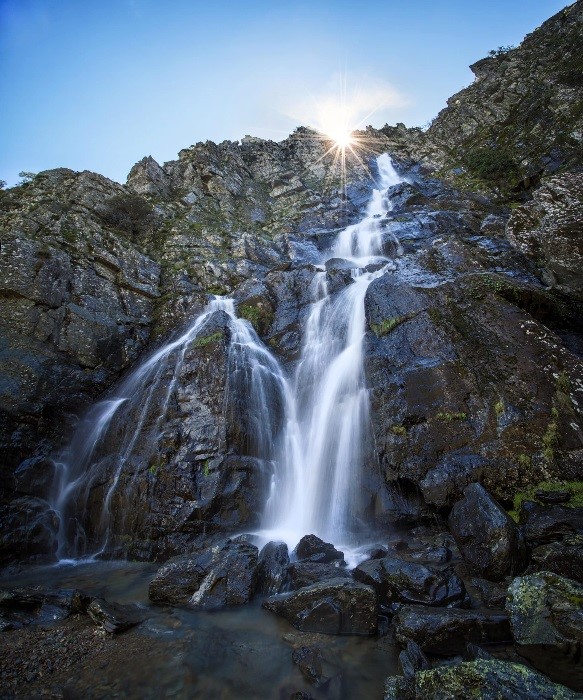 Valle del Ambroz
It is worth visiting the Celtic Bull of Segura de Toro, the Roman Road and the Palace of Sotofermoso in Abadía, the Jewish Quarter of Hervás (Historic-Artistic Site) or visit the streets of Baños de Montemayor, with its spa that emerged from the ancient Roman baths, or Aldeanueva del Camino. The views from the Puerto de Honduras (on the mountain road linking the Jerte Valley with the Ambroz Valley) are spectacular.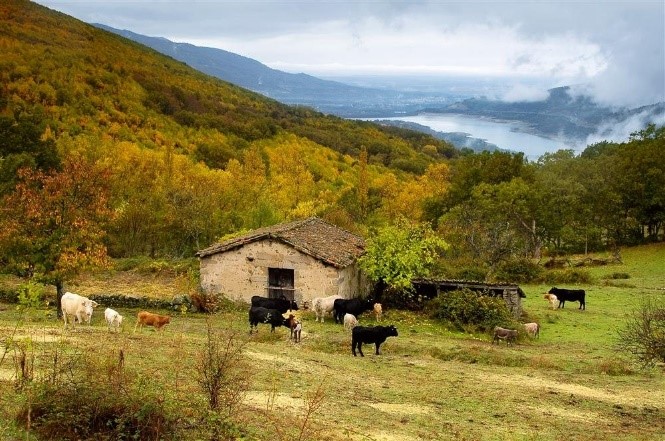 Valle del Jerte
It is one of the best known regions of Extremadura. In the Jerte Valley we can find numerous gorges, waterfalls and natural pools.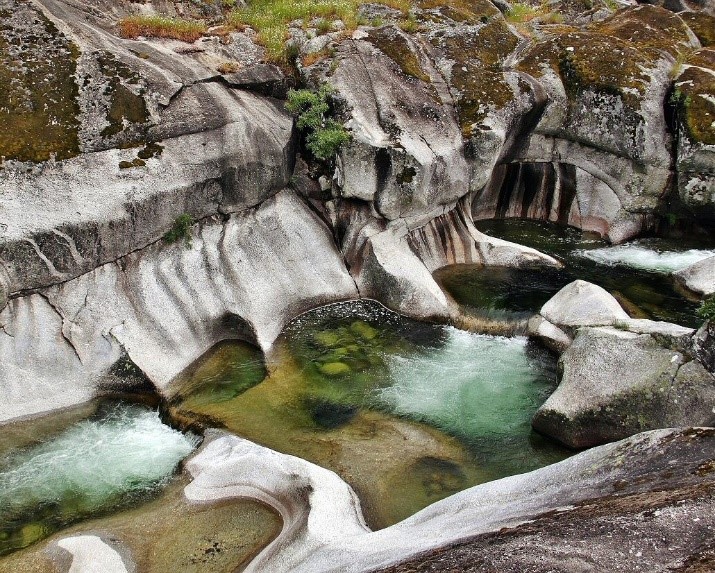 Come and spend a few days of summer in Cáceres.
We hope we have conquered you with the wonderful places we mention in the guide. The best option to stay in Cáceres is Hospes Palacio de Arenales & Spa, with an infinity pool, nestled in a natural environment with the most exclusive and safe atmosphere of the city.
It combines nature tourism and historical and cultural heritage with relaxation and wellness in an oasis of peace. At Hospes Palacio de Arenales & Spa we make your visit to Cáceres an unforgettable experience. We make sure that your getaway is perfect. You will be able to achieve the maximum relaxation with our spa BODYNA Natural Care, that offers the best massages and treatments, sauna, jacuzzi, Turkish baths, outdoor pool and solarium.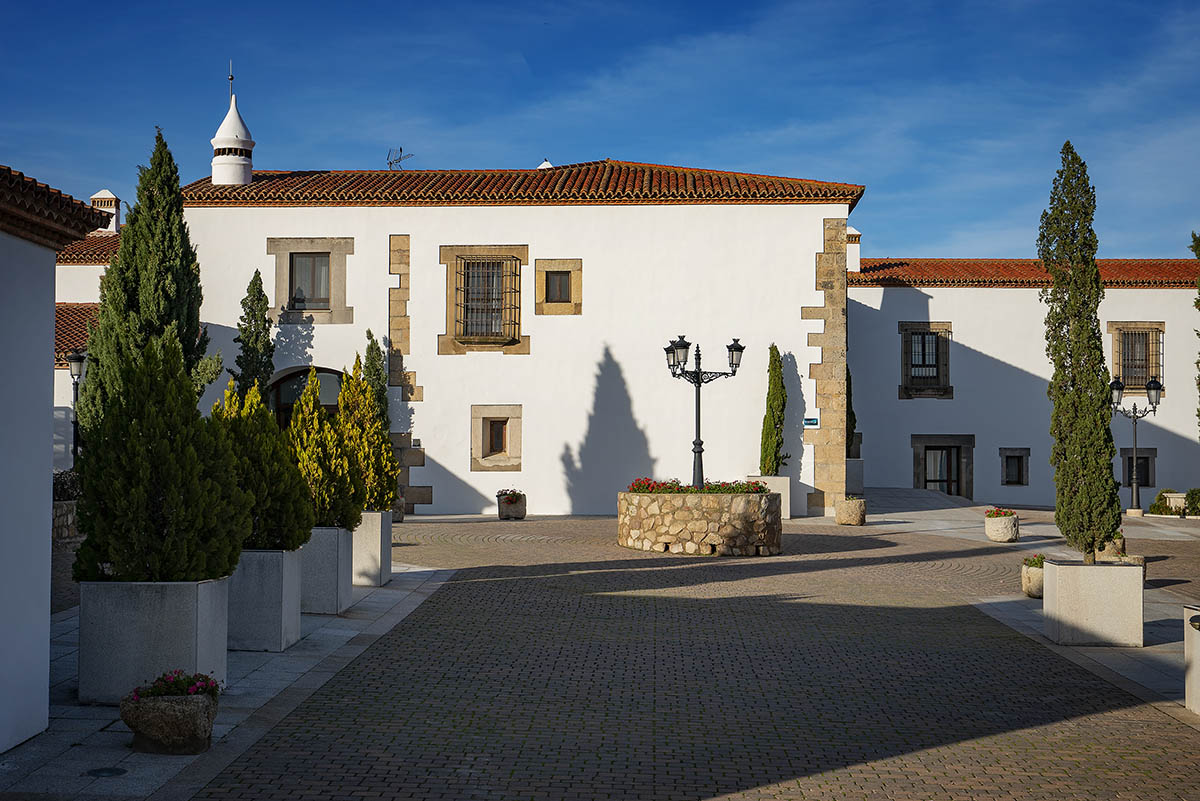 We have some experiences for you to enjoy the summer in this oasis located ten minutes from Cáceres, Hospes Palacio de Arenales & Spa .
We have prepared a package for you to enjoy all day in the pool with large spaces, sun loungers, Balinese beds and all the services and comfort of a luxury establishment and we have also added a gastronomic tapas tasting for only 30 € from Monday to Thursday and 50 € from Friday to Sunday, also available as a gift voucher. Click here for more information.
If you want to complete your plan, we have a great Bodyna Spa with water area and 100% natural treatments applied with manual techniques, with the best products of Cinq Mondes. A universe of sensations to take care of your body and mind.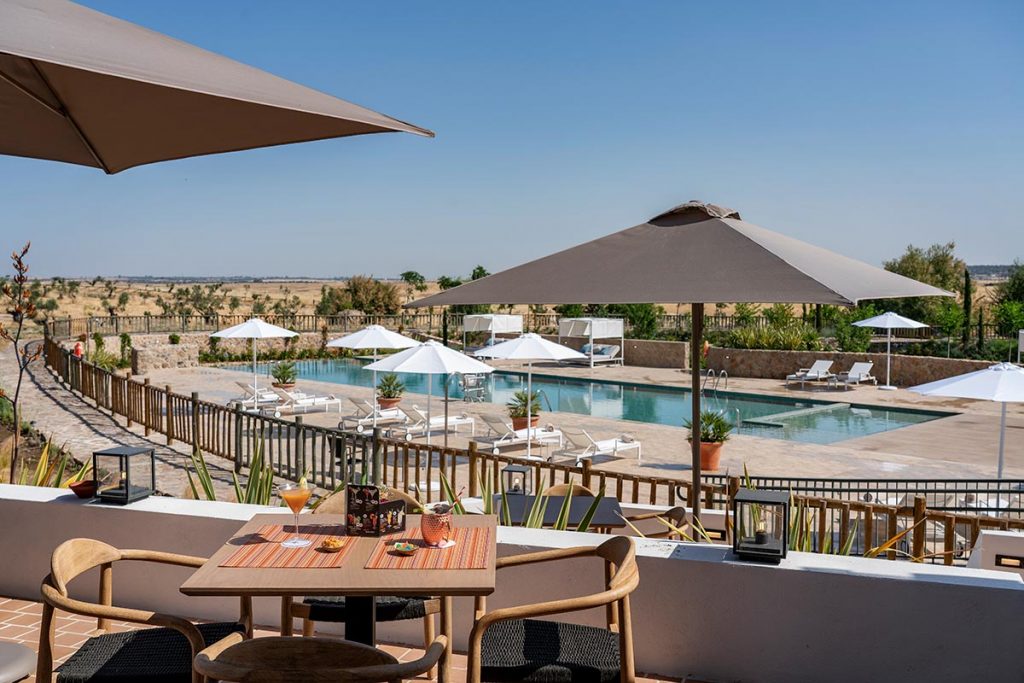 A good option if you are looking for a facial treatment is the Facial Massage with jade stone with a duration of 30 minutes and a reduced price of 25 €, if you are looking for a more intense rejuvenation effect we propose a facial treatment lifting effect with Korean patches of 30 minutes and 35 €, and as a body proposal after a day of sun, you have to try the peeling and moisturizing with rosehip of 30 minutes for 30.
If you want you can consult the wide range of treatments, which are also available as a gift voucher. Click here to access the shop.
This summer you can also enjoy with friends or family a delicious Brunch for 29 €. Click here for more information.
If you prefer you can enjoy it at Restaurant & Terraza Las Corcuelas, you can also try our healthy and refreshing menu for 19€, click here to see the menu.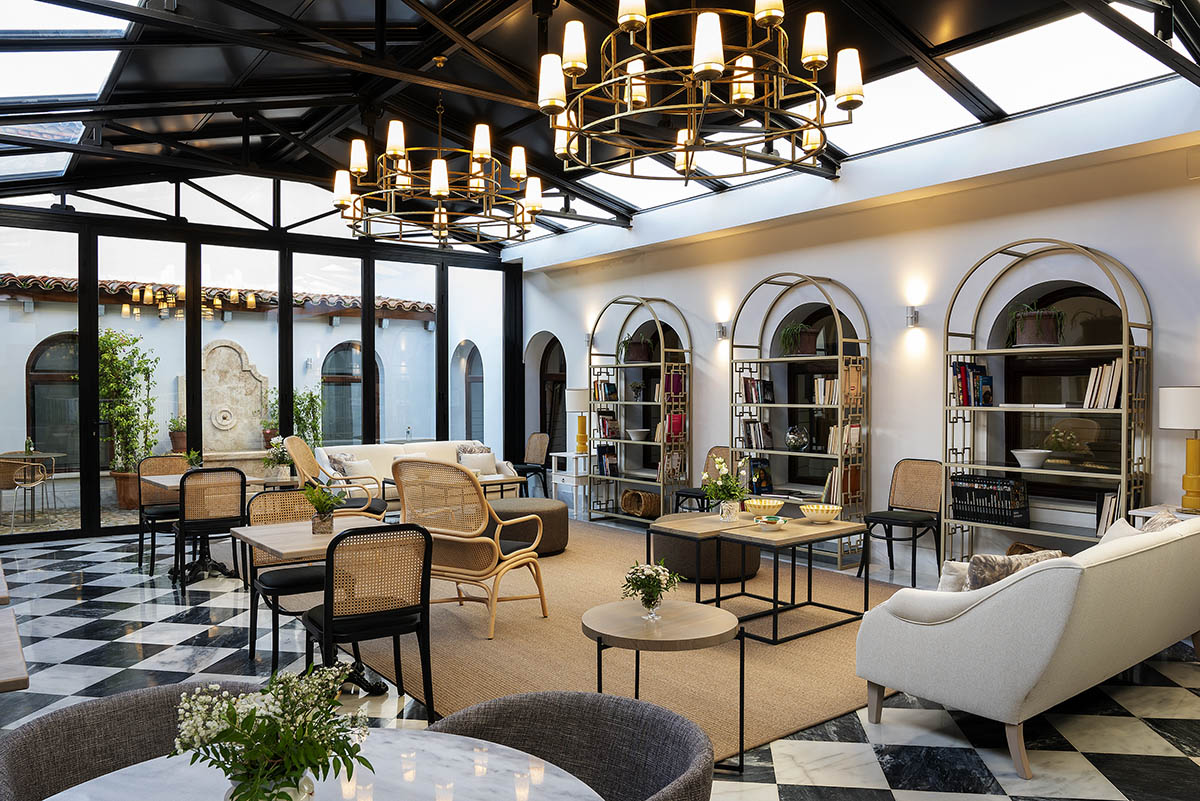 No doubt any experience is completed by the natural environment where it is located, with areas for walking, swings for the little ones and above all an atmosphere and service that invite you to enjoy unique moments. Click here to see all the experiences.
Any dining experience can be combined with access to the pool or a spa circuit with a supplement of 15 €.
We hope this guide to the wonderful places of Cáceres, along with the unique experiences offered by Hospes Palacio de Arenales, have encouraged you to organize your next trip to Cáceres. See you soon!
Categories: blog, News Hospes
« Exclusive discounts in Seville
Wellness summer plans »