7 reasons to get away to a Spa
A Spa is a place where we can offer therapies, treatments and relaxing activities. Nowdays, the establishments denominated Spas offer therapies with water, which contains mineral and medicinal properties. Most of them come from natural ponds and to be found in pools, jacuzzis, saunas, which is why people come with regularity to these type of places. You can come to a Spa to rest, relax and take diverse treatments to get better in spirit and energy, and also in the physical image.
Without a doubt, having the time to relax and improve the quality of life is basic to obtain a better health even physical, mentally and spiritually. There are several ways to get this: walking, doing exercise, doing yoga, swimming and going to a Spa.
In this article we focus in the last one: going to a Spa: A Spa is much more than getting a massage or relaxing, it is about living an experience.
En este artículo nos centramos en la última: ir a un Spa. Un Spa es mucho más que ir darse un masaje o relajarse, sino es vivir toda una experiencia.
1. Physical Benefits
Thanks to the various natural treatments offered by a Spa, you will achieve adequate muscle relaxation, so your ailments of this type will improve significantly.
Many doctors and physiotherapists recommend water-based therapies to their patients because of the many positive aspects of it. Spas offer many benefits in the short term, especially at the physical level. Here are some of those benefits:
Mitigate muscle and joint pain.
They prevent fatigue, as well as insomnia.
They increase the flexibility of muscles.
They help heal the muscular and cervical contractures.
They activate the blood circulation.
Stimulate the immune system.
Accelerate metabolism.
They prevent hypertension.
Moisturize the skin and prevent problems in the dermis.
They have anti-inflammatory effects.
They improve breathing and fight respiratory problems.
They favor the digestion and the functioning of the digestive system.
All these are improvements that are achieved through hydrotherapy, but if we add some more specific treatment such as a massage or a thermal bath the benefits will be even greater as they are more focused.
Another reason is the use of hot springs and massages that will allow you to reduce your physical discomforts. Also, they are beneficial for bone problems, especially for arthritis, that although they do not eliminate it, because this is a chronic disease, the ailments decrease.
2. Psychological benefits
Is one of the main reasons why we come to a Spa. From many years, a disease that depletes people's health is stress, however, by making a visit to the Spa, you will have time for yourself and focus on your body, forget about the outside, so you will feel more relaxed. With the various treatments you try to get it insulated from the outside, forget the routine and focus on your body. If he can relax the mind also does. Your emotional tensions will disappear or at least diminish thanks to a few days in a good spa.
These are one of the psychological benefits that you will get:
Increase the corporal and mentalenergy.
Fight against anxiety and nervious.
Reduces the stress.
Will upgrade the self esteem.
Get better emotional equilibry.
Will have a better humor
3. Better aesthetic aspect
Surely when he decides to go to a Spa, he does not do it to look better. Usually whenever we talk about a Spa, we come to the head water, jets, relaxation, but why not take advantage and also take care of your image. In a Spa you can receive treatments of hands and feet, exfoliation, facial cleansing that will leave you with a more rejuvenated physical appearance. Here are some of the aesthetic improvements you will achieve:
It will stop the aging of the skin.
They help to tone and eliminate the dead cells of the dermis.
Your skin will be moisturized, nourished and with a flawless complexion
If you have cellulitis or fluid retention will help you fight it.
It's not like doing sports, but it will help you lose weight.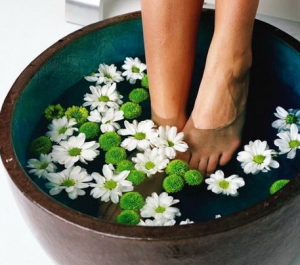 4. Romantic getaway
To a Spa, you can go by yourself or with friends, but ¿what if to a visit to a Spa with your couple can strengthen your relationship with your partner?
Many times, with the days we don't have enough time to enjoy with our partner or at least to not do everything we wish for. Some other times we are tired or having a bad day and we tend to pay it with our partner. Once in a while it is good to leave the routine and what a better occasion than to go to a Spa? Without doubts your relationship will leave strengthened and rejuvenated!
5. You will get to know new gastronomic cultures
If one of your passions is the gastronomy, you can take advantage to taste the best aliments that you may not know. In a romantic getaway, why not spoil yourself? Also, after a good day of Spa you can come to our Restaurant where you can taste the dishes of the best ellaborations, with produits of the seasons and taking in consideration the traditional recipes, with the best aliments from the best quality and typical of the zone.
6. Elimination of toxins
This section could go into the benefits of going to a Spa for your health. But we want to highlight it in some special way.
The body is subjected every day to the action of two types of toxins: those that come from outside, in the form of food, chemicals, drugs, alcohol, tobacco, pollution; And those that have their origin in our interior, result of the natural combustion of all the proper functions of the organism.
Some toxins can be eliminated by the following treatments:
Body scrub
Facial Cleansing
Relaxation session.
Special foot and hands care
Bath, exfoliation and hydration.
Relaxation session
All these treatments can be done in a Spa. Another reason to visit a Spa from time to time!
7. Tourist Getaway
At the moment it is fashionable the called health tourism that is realized in hotel complexes that surround the spa or spas. These are places where medicinal water springs with higher than normal temperatures in the water so that the bathroom is suitable at any time of the year.
What better chance than locating a good Spa (with all kinds of treatments) in another city or country different from yours and take advantage to know that city. Besides relaxing and taking care of yourself, you will know a new place. It does not sound too bad, does it?
In the Spa Bodyna Hospes Puerta de Alcalá, you can live a unique experience. It is located in Madrid center, in a flirty building of three floors in which modern treatment and massage rooms are distributed, designed to facilitate a level of relaxation and comfort that allows you to fully enjoy the Hospes experience. If you do not know where to spend the night you can take advantage of and book a room at the Hotel Hospes Madrid Puerta de Alcalá.
We hope you have enjoyed the article and above all make a gift and pay a visit to the Spa. Your body will thank you! If you liked the idea of visiting a Spa share this article in social networks. Your friends also deserve to treat themselves!
Categories: News Hospes
Comments
« Patricia Dios, chef de Hospes Amérigo
Javier Moreno, chef de Hospes Palacio del Bailío »