Hospes Amérigo Rooftop Opening Party

Located on the Rooftop of the Hotel, it has privileged views of the Castle of Santa Barbara, day or night, the terrace has a unique atmosphere, with a swimming pool, solarium area and bar.
This space gives its customers the ability to relax and enjoy the panoramic view of the centre of Alicante, crowned by the castle.
Last Wednesday 15th, this space was visited by numerous guests including companies, regular customers of the Fondillón Restaurant, personalities of the city as well as local influencers, all of whom enjoyed a fun and refreshing evening.
The team of professionals of the Hotel Hospes Amérigo, prepared surprises such as live Jazz music, which wrapped this party in a magical atmosphere, and dismissed the evening, giving way to the great moon that brought distinction to this exclusive environment.
During the event it was possible to taste a select cocktail created by its Chef, Javier Tortosa, as a sample of the local and market cuisine that can be tasted in this Hotel either in its Restaurant, in the Tapas Bar or in the Brunch that is celebrated every Sunday.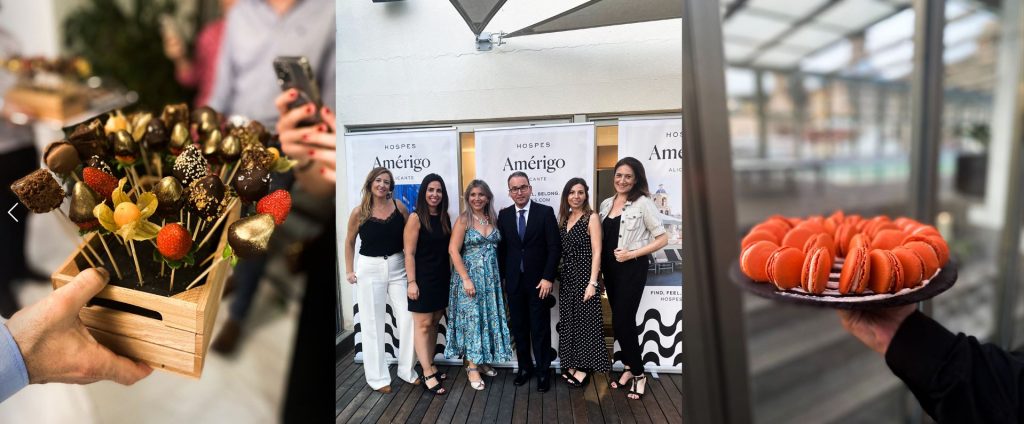 Many familiar faces of the local scene of Alicante came to share this pleasant start of the summer season in the Roftoop of Hospes Amérigo.
The Hotel, located in the central street Rafael Altamira and with access also from the Calle Mayor, is a five star Boutique Hotel, located in one of the most central streets of the city.
In this hotel you can distinguish its Hospes brand, distinguishing among its attributes avant-garde touches in its decoration, and tradition in its service, but above all it provides the elegance and exclusivity that differentiates this hotel chain. Amérigo has dream rooms and suites with everything necessary to guarantee a restful rest without interruptions. And it also has a space for wellness, its Bodyna Spa, with rituals, treatments and massages that apply ancestral techniques. This space also has a gym so that guests find in the hotel everything they need to have a Hospes experience.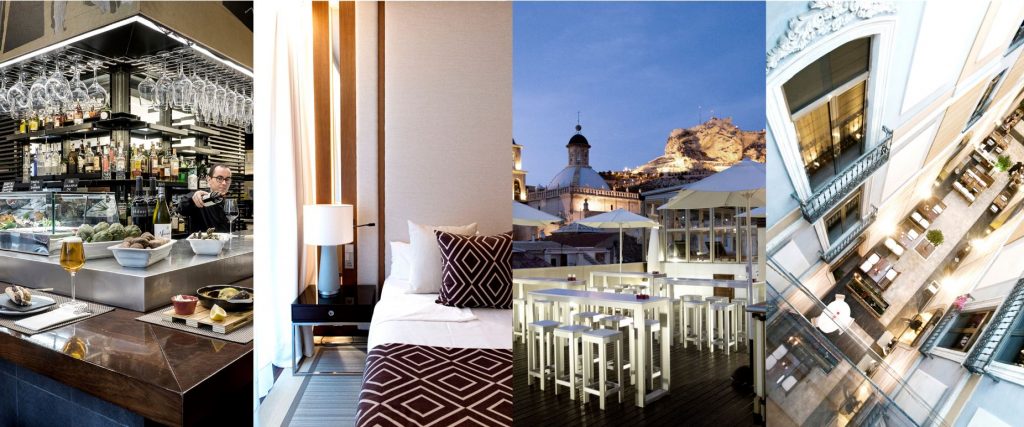 Categories: blog, News Hospes
« Mallorca | Day Pass
Cáceres | July SPA Promotion »