Hospes Hotels contributing to a better world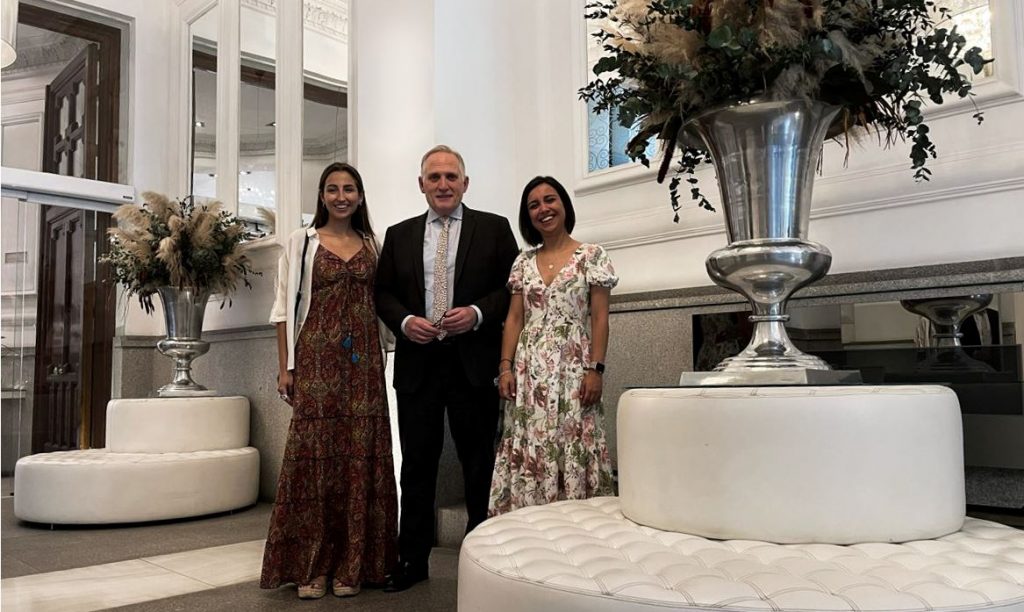 Hospes Hotels makes its annual donation to Aldeas Infantiles SOS project
22 years ago the Hospes chain was born and since its beginnings, the chain has had the desire to collaborate to improve society, and the conditions of the most disadvantaged. For that very reason, a national project was chosen which shared fundamental pillars of the chain. With this premise, the project of Aldeas Infantiles SOS was selected, for its involvement with the environment, with children, with happiness and with the welfare of children at risk of social exclusion. The project was also chosen for its solid and stable track record, as it has been operating for more than 50 years in Spain and more than 70 years around the world.
We are proud to acknowledge that SOS Children's Villages has helped 6,738 children and their families in Spain within the Prevention Programme in 2021, taking care of all their needs and making them happy and complete environments in their Villages.
Now, after Covid, this work has gained even more strength as 1 in 3 children in Spain (2.46 million) were at risk of poverty or social exclusion and now, after the health emergency, the number of children at risk is increasing in our country as well as the number of families in need of help.
However, it is really the hotel guests who directly collaborate. With their stay, Hospes donates 1€ for each stay in any of the 9 establishments of the chain, located in Alicante, Cáceres, Córdoba, Granada, Madrid, Mallorca, Salamanca, Seville and Valencia.
This way our customers have also contributed directly to make thousands of children, young people and their families a little happier. Without a doubt this union Customer, Hospes, Villages, over the years has given many fruits that have been used to improve the conditions of the most disadvantaged and we are very happy to continue doing so and to be able to add establishments to our chain that participate in this wonderful project.
Categories: blog, News Hospes
« Valencia | Alma Acústica
Alicante | Dinner with Live Flamenco every thursday »