Hospes Las Casas del Rey de Baeza, opens its doors once again

After a few months of hard work by the Cidon team, headed by Erico Navazo, the Hospes Hotel in Seville is once again ready to welcome its guests
On April 1st, it will open its doors more beautiful and luminous than ever. With all its soul and essence, but adding comfort and renewed exclusivity.
Since last January, the company Cidon, awarded on numerous occasions for its work, and specifically its designer Erico Navazo, have executed the beautiful project based on the existing architecture and the predominant blue color in all the hotel's courtyards, creating from it, "a whole" where different disciplines such as architecture, interior design and art coexist, using synergies that give the soul to this Project.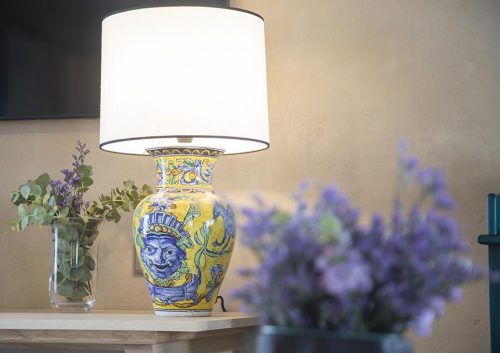 In this project have participated restorers, painters, muralists and a long etc.…, which finally have "given birth" to a timeless hotel with "duende", tradition, identity and all the comfort. Showing the roots of the local culture and creating a magical atmosphere, which shows off its most traditional materials.
The Hotel already had very unique attributes such as its location in the historic center, and its setting in a typical Sevillian architecture building, which was built in the eighteenth century, and today is the perfect setting for guests to feel the magic of Seville from the peace and sweet calm. Because in it, contrasts follow one after the other and emotions are unleashed. The colors and aromas of the central courtyard evoke activity and joy. Stone, clay and slate, as well as noble materials, give authenticity to this building of great architectural and historical value.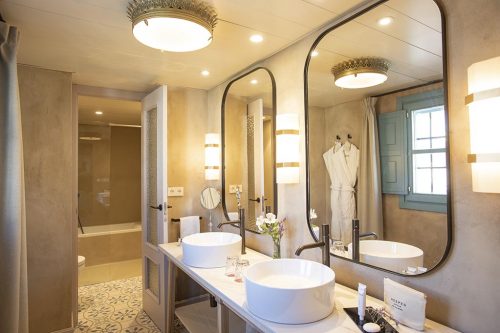 The beautiful Boutique Hotel of the Hospes chain is back with a lot of strength, as well as providing its spaces with all the necessary comfort that an exclusive stay deserves, it also offers a renewed range of services for local customers. Its Azahar Restaurant has a new menu and special proposals for this Easter, as well as a tasting menu that its Chef Rafael Cantizano has selected to show off the best products of the land. Also its Bodyna Natural Care space, aimed at beauty and wellness, returns with proposals such as the Lomi Lomi Ritual or the Flowers and Fruits of Bali Ritual.
For sure this new season, Hospes Las Casas del Rey de Baeza will be the best place to live authentic experiences in Seville that inspire and enrich.
Hospes.com
FIND, FEEL, BELONG.
Categories: blog, News Hospes
« Seville | Tasting menu
Cáceres | Spa Promotions »