HOSPES INFANTE SAGRES ESTABLISHES PARTNERSHIP WITH ALDEIA DE CRIANÇAS SOS PORTUGAL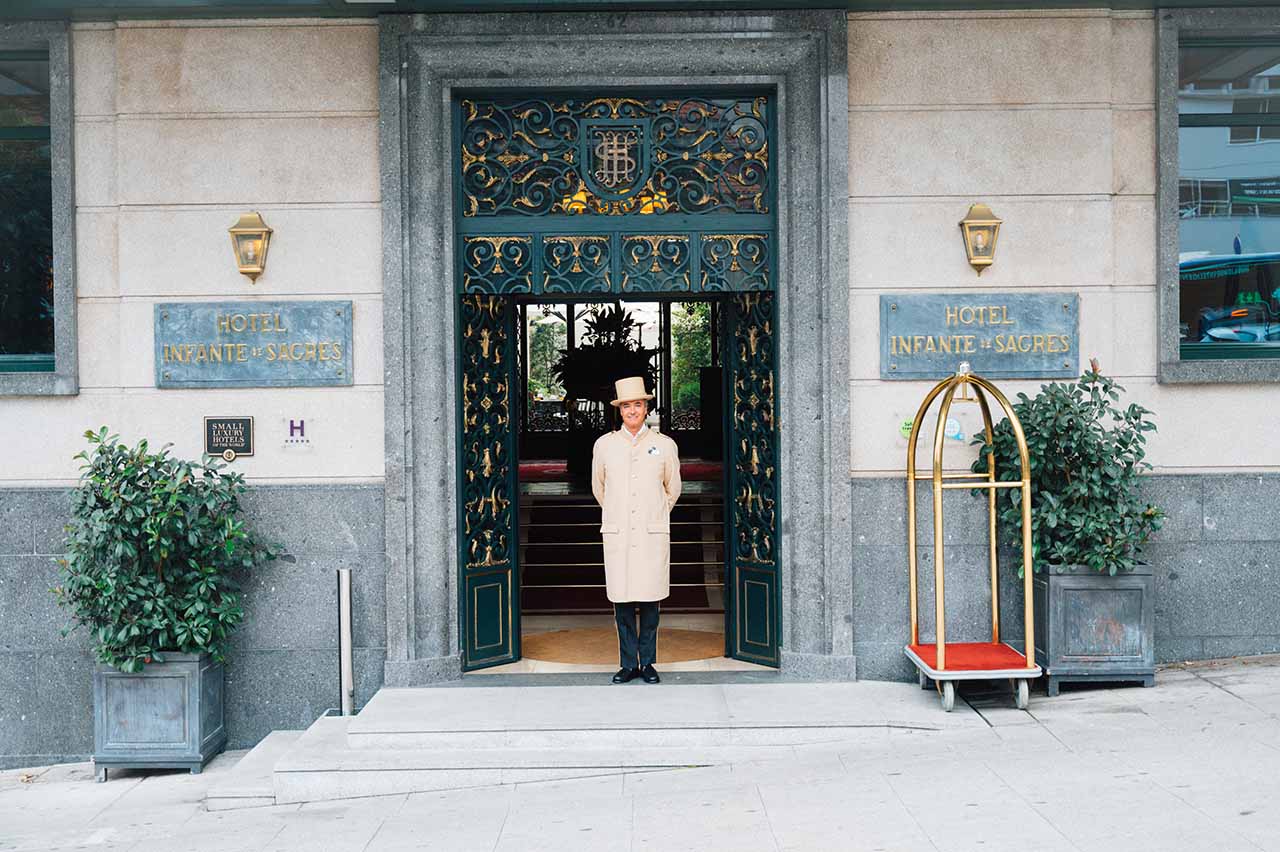 For every reservation made on the Hospes website, €1 is donated to Aldeia de Crianças SOS Portugal. Hospes Infante Sagres is now a "Solidarity Company"
Porto's first five-star hotel has reinforced its commitment to Corporate Social Responsibility by announcing a solidarity partnership with Associação Aldeias de Crianças SOS Portugal.
In force since September 1, 2023, the agreement consists of a donation of one euro (€1) for each booking made through the Hospes Infante Sagres website. This initiative aims to support the work carried out by Associação Aldeias de Crianças SOS, contributing to the well-being and future of children and young people in vulnerable situations.
In Portugal since 1964, Aldeia de Crianças SOS accompanies and protects more than 530children and young people and near 300 families throughout the country, through the Alternative Care Program and the Family Strengthening Program.
Its daily work aims to create a safe and welcoming environment for hundreds of children and young people, promoting their development, autonomy, and care in restorative, family-like environments that allow them to strengthen their family, social, and community networks.
The partnership now established by Infante Sagres is in line with the social commitment of Hospes Hotels Groups, which has been contributing to Aldeas Infantiles SOS since it was established in 2000
.https://www.hospes.com/en/infante-sagres-porto/
How to help: https://www.aldeias-sos.org/como-ajudar
About Hospes Infante Sagres Porto
Hospes Infante Sagres Porto, Porto's most prestigious luxury hotel, has long been a meeting place for the city's elite and the preferred residence for discerning travelers and international celebrities. Boasting an illustrious history spanning over seven decades, this iconic grande dame is renowned for its beautiful interiors, personalized service, and timeless sophistication. Nestled within a listed building, Hospes Infante Sagres Porto was first inaugurated in 1951 as the city's very first 5-star hotel.
In a significant development for 2023, Hospes Infante Sagres Porto has joined Hospes Hotel Group, an acclaimed upscale boutique brand leading the way in the luxury and heritage hotel segment. Seizing the opportunity to elevate the guest experience, the hotel has undergone a comprehensive revitalization, breathing new life into its guest rooms, lobby, and reception areas. The highly anticipated reveal of the hotel's renewed appearance took place in June 2023, marking a milestone in its storied legacy. Comprising 85 stunning bedrooms & suites that exude an irresistible charm and distinctive style, the hotel offers an environment of unparalleled refinement and exclusivity. Each space has been meticulously designed to ensure an unforgettable stay for every guest.
Contacts for Press:
Duzentos – Agência de Comunicação
Tomás dos Santos                                Fábio Rodrigues
tomasmsantos@duzentos.pt            fabiorodrigues@duzentos.pt
(+351) 91 536 5339                               (+351) 918181026
Sofia Sousa
Marketing Manager Hotel Hospes Infante Sagres*****
sofia.sousa@infantesagres.com
Categories: blog, News Hospes
« ARTISAN VALENCIAN HORCHATA
Granada | Muñana Wineries paired our tasting menu »