Luxury and wellness at Hospes Las Casas del Rey de Baeza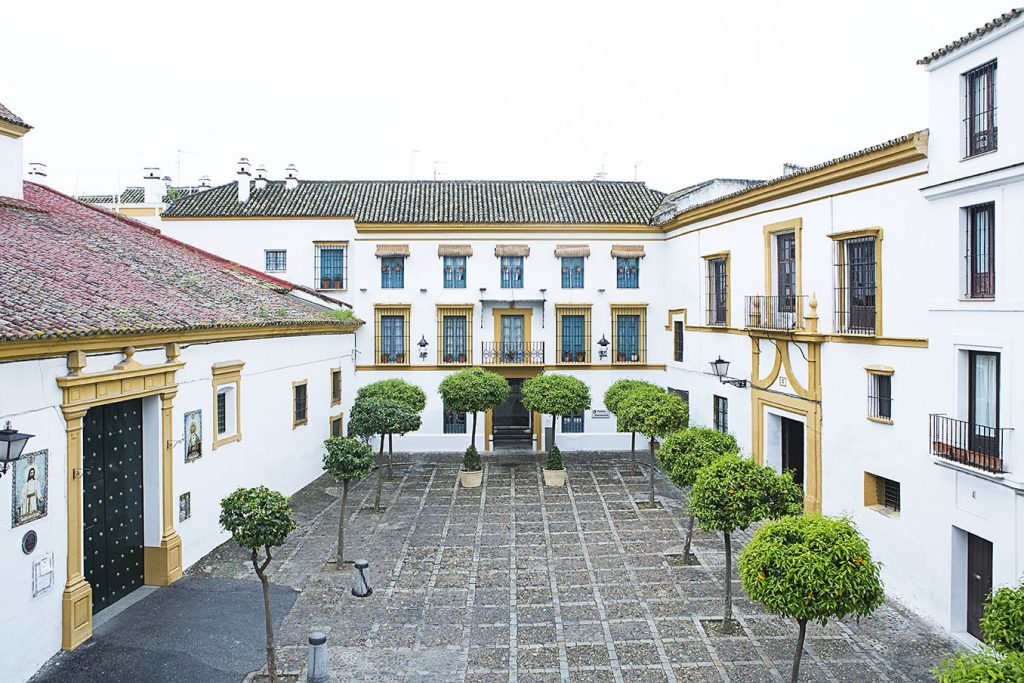 Las Casas del Rey de Baeza, our hotel in Seville, will open its doors again with a renewed image that will offer luxury and well-being in the purest Sevillian style, as has been its hallmark for 23 years. The transformation of its decor will bring about better service and greater customer satisfaction.
Las Casas del Rey de Baeza is being renovated.
Las Casas del Rey is undergoing a profound change in its decor. Since the 9th of January, we have been working to adapt to the new desires and preferences of our customers, and so that we are able to meet the expectations of those who are looking for unique accommodation in Seville.
This evolution is the result of a planned process, which focuses all of our objectives on well-being and exclusivity, without neglecting the Andalusian spirit that pervades every inch of our hotel. The aim is to have more different, comfortable and memorable rooms. In any case, you will continue to find in it the Andalusian essence and passion for the area that have always characterised it.
Our Hospes hotel in Baeza bears the essential characteristics of our business. It is located in a historic, charismatic setting: a Sevillian farmyard. At its core, the aromas of citrus blossom and orange, the authentic Sevillian essence, and the warm nobility of its construction materials all live in harmony. When you stay here, you will feel the magic and mystery of the Sevillian soul.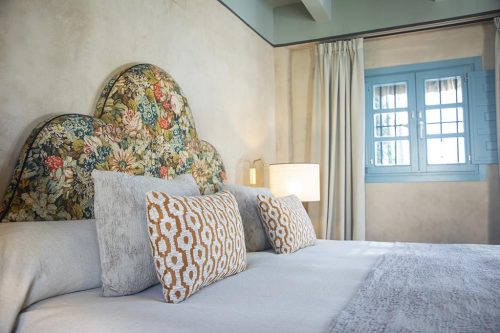 In addition, the renovation of its rooms and some common areas will raise its level of well-being without giving up any of its charm. We are committed to local, authentic comfort, combining innovation and tradition. Part of Seville since the 18th century, this charismatic building now acquires an additional aura of modernity without sacrificing its spirit.
Very soon, on the eve of Easter week,Las Casas del Rey de Baeza will be open again to continue inspiring authentic experiences. It is certainly a great opportunity for you to enjoy its new look and the additional comfort it provides.
More than a new look
At Hospes, we value progress, renovation and continuous improvement. We understand that each client needs to experience a constant evolution towards new and better forms of service. At the same time, we know that the good parts remain. We all value soul, authenticity, historical significance, and all that is great and enduring. That is why we are working on this renovation with empathy and commitment. To achieve this, we have adopted a vision centred on your expectations and wishes, respecting the two main dimensions of the project: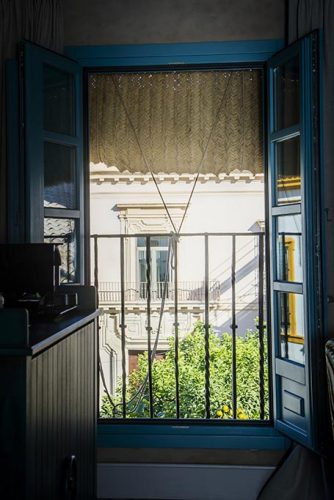 Identity. The purpose is to update the intimacy and purity characteristic of the Andalusian architecture of this building. Here, you will still find the essence, authenticity, charm and freshness of Seville as it has always been. Consequently, the luminous courtyards and traditional touches will continue to await you after this reopening.
Modernity. In turn, we will improve the comfort, design and sensory qualities of our rooms. We do it with simplicity and natural materials in order to alter the aforementioned historical significance as little as possible. In this way, you will continue to find the distinguishing footprint of Las Casas del Rey, but with a sense of well-being like never before.

Eternal inspiration and charisma

New is not always better, but the best things in life are always renewed. It is with this key principle in mind that we are approaching this selective renovation of our facilities. In a few weeks, when you return to the rooms of this hotel in Baeza, you will feel that everything is in place. The personality of these spaces will continue to provide you with the positive atmosphere that we strive so hard to achieve.

The planned renovation includes an important presence of Sevillian craftsmanship, the timeless bond that connects past and present, admiration and experience. Antique tiles, plaster, ceramics, exquisite woods, colourful canvases and beautiful basketwork make these bedrooms an ode to practical beauty. At the same time, the latest technological advances in domestic well-being will also be present in the rooms. You will feel happy both inside and outside Las Casas del Rey, in the wonderful city of Seville.

Architecture, interior design, and art form a soulful ensemble by offering beautiful rooms to stay in. In them, you will appreciate the chromatic dominance of blue, which conveys calm, serenity, relaxation and peace. With this renovation of our Sevillian hotel, our aim is to make you feel privileged to access these bedrooms and common areas

With the usual services
This step forward takes the form of a physical reconstruction that you will find very attractive. Of course, it will continue to have everything that has always made this hotel different:
Personalised, exclusive and dedicated service.
Private parking.
Pet-friendly.
Relaxing outside pool to enjoy the Seville sky.
Library.
Signature restaurant, with local and market cuisine in the Azahar Restaurant, led by our chef, Rafael Cantizano.
Bodyna space for relaxation, to enjoy rituals and treatments with 100% natural products, on the rooftop terrace
Therefore, very soon, Las Casas del Rey de Baeza will increase its attractiveness and will offer you the possibility of staying in a privileged environment, without forgetting the best comforts. It is the raison d'être of Hospes, the daily stimulus that always drives us. Contact us and find out more before you book!
Categories: blog, News Hospes
« Valencia | April Cocktail
Seville | Dinners with "Duende" »