Malvar, a new menu in our restaurant at the Puerta de Alcalá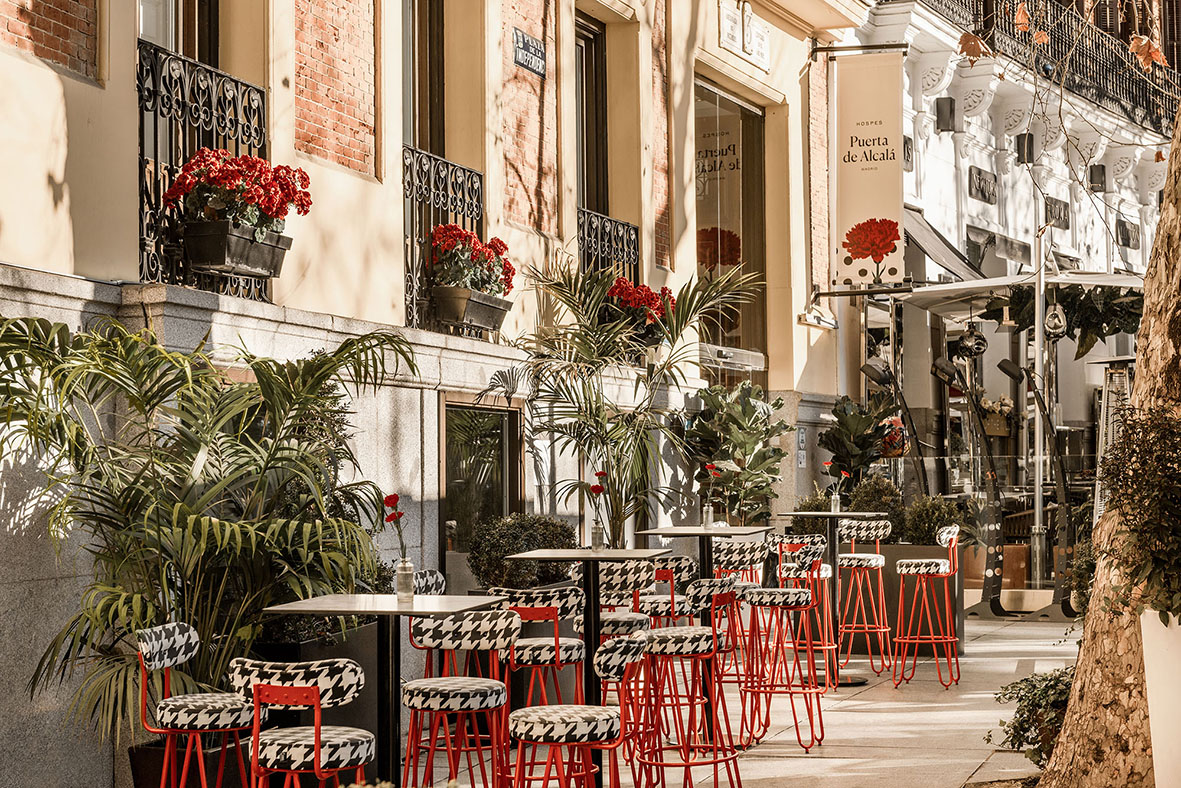 Would you like to taste fantastic food in Madrid next to the Puerta de Alcalá? We are delighted to present our new menu: at Malvar we have created a food tasting experience that will please everyone.
The new menu at Malvar
Dining in our restaurant is a magnificent fusion of quality, exquisite service and excellent food. Led by Chef Isaac Fernández Moles, we aspire to be a gourmet restaurant for all.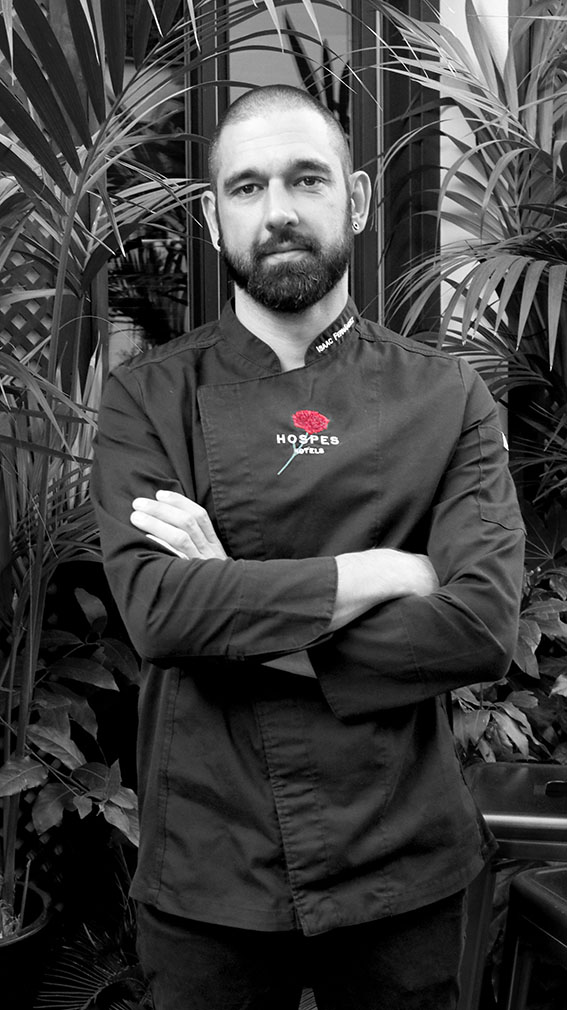 We are committed to local quality. That's why our menu is based on a repertoire of typical dishes of Madrid, made with exceptional ingredients from the market. Our raw ingredients are sourced locally to ensure freshness and sustainability.
And all this is seasoned with a perfect fusion of avant-garde imagination and tradition. Our Madrid-style 'lazy' Spanish omelette is a perfect example made with fresh eggs laid on the Cobarde y Gallinas farm, it includes suckling pig ear and kimchi sauce. And the result? Exquisite originality, made with local ingredients that tickle the taste buds with delicious and innovative sensations.
We have included the typical charismatic 'market cooking' of Madrid, such as our bravas castizas (fried potatoes with spicy sauce) and cod fritters. As well as some irresistible national favourites. Our delectable, smooth traditional gazpacho, succulent line-caught hake from Cantabria, octopus churrascado (charcoal grilled) and scallops are just a few delicious examples.
We also serve a selection of international dishes that we prepare with high quality ingredients to give them a unique finish. Try our cheeseburger (made specially with an amazing cheese from Madrid), Caserecce pasta and the tropical Asian salad that accompanies our roast chicken! Just like Madrid—the capital of Spain—this is an inclusive, cosmopolitan restaurant. We love our heritage, we make the most of it, we protect it, and we share it, but at the same time, we enrich it with tantalising foreign flavours and recipes.
What can we get you?
Our chef's culinary philosophy shines through in every dish we serve. He defines it as a kind of 'pick and mix' philosophy, that is, combining to trigger a multitude of sensations, experiences, textures, flavours and creative ideas. That said, we respect the product, which is always recognisable.
When you visit us, you will be greeted by an extensive, well selected menu, consisting of:
Starters. Cold and hot salads, croquettes, beautifully prepared seafood, artichokes from Navarre, Iberian cured ham and cheeses are among our 18 alternatives.
Pasta and Rice. We prepare pasta a la Caserecce, with aubergine and Bolognese sauce. When it comes to rice, we like it saucy, with scallops or surf-and-turf. You'll be able to savour the taste of the sea and the mountains.
Fish. The line-caught Cantabrian hake and Atlantic cod with Iberian mousseline and the rasher made with the skin will delight your taste buds.
Meat. Choose between a juicy hamburger cooked to perfection and Asian-style roast free-range chicken. Our beef loin with potato and sweet potato pie melt deliciously in the mouth.
Side dishes. Accompany your main course with some elite culinary garnishes. Traditional mashed potato, lettuce, mushrooms and fried sweet potato add some colour, flavour and fusion to our dishes. And while you are here, try our crystal bread with grated tomato.
Desserts. The final flourish to this festival of flavour is a delicate dessert from our delectable menu. We have four fabulous options. How on earth will you make up your mind? The chocolate brownie with Baileys ice cream and coffee crumble with walnuts is simply breathtaking. The baked cheesecake and our traditional vanilla flan are also sure to go down a treat every time. The typical torrija French toast so beloved in Madrid tastes even more delightful with some salted caramel ice cream on the side.
A delicious experience

An exquisite, different, very comprehensive menu awaits you at Malvar. It is a unique combination of traditional and avant-garde cuisine. You'll taste local, national and international dishes prepared creatively, professionally and with tender loving care. Our market cuisine is always made with premium quality ingredients. You will certainly notice these nuances and details in every dish you order.
After all, the best restaurants provide something more than just magnificent food. In our case, a wonderful setting in one of Madrid's most symbolic, magical spots. On the Terraza Malvar, unbeatable views and an exclusive ambience will enhance your culinary experience.
Want some peace, relaxation and tranquility? The chill-out patio at Malvar is a quiet, charming place to relax. An oasis of well-being with a balanced, subtle, and welcoming atmosphere.
That's why we can't wait to see you at our restaurant in the Puerta de Alcalá. Come and discover the distinguished excellence of the Hospes chain, of which we are a member, and treat yourself to our most exclusive, innovative and exquisite menu.
Categories: blog, News Hospes
« Alicante | Halloween Dinner
Alicante | Spa Promotion November »