Celebrate Valentine's Day at a hotel and spa in Cáceres

How does celebrating Valentine's Day at a hotel and spa in Cáceres sound? El Palacio de Arenales & Spa, a Hospes hotel, offers you a spectacular romantic experience. Enjoy a special celebration with your loved one on the most romantic date of the year.
Cáceres for lovers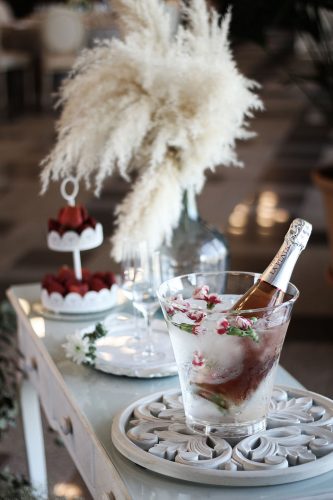 This city in Extremadura is charming and ultra-romantic. Celebrating Valentine's Day here, hand in hand with the most special person in your life, is a true delight, especially if you choose to stay in a unique hotel in a special location in Cáceres, surrounded by ancient olive trees.
On Valentine's Day, the best gifts are those that lovers can enjoy together. A romantic getaway is always a good choice. When you also give it as a gift of relaxation, there is no greater satisfaction. What better way to do it than with an amazing and unique stay at a hotel and spa at one of our Hospes hotels?
What lovers can see and do in Cáceres
Lovebirds that explore this city can expect to find idyllic settings perfect for strengthening relationships. For example, the narrow and lively streets found in the Jewish quarter, where the Ermita de San Antonio, a small chapel and site of an old synagogue, can be found.
The garden at the Museo de Cáceres is a perfect place to unwind and take a walk, hand in hand, with your partner. Its stone benches are a perfect place to be lovey-dovey and meet some of the resident cat population.
Another idyllic garden is the Cristina de Ulloa gardens in the Plaza de San Jorge. Its charming pond and bucolic atmosphere make kisses and cuddles even sweeter.
Visiting the Santuario de la Virgen de la Montaña to admire the Cáceres skyline under the stars is also a delightful experience to share as a couple. Your delightful experience will continue when you return to the hotel, as you will be staying in an amazing suite at the Hospes Palacio de Arenales & Spa and will get to experience all the excellence it has to offer.
Golf loving couples can make the most of their stay by playing a few holes on the course, which is situated less than 10km from the hotel. If golf is your shared passion, showing off your swing as well as your affection for each other whilst enjoying a few sips of champagne is sure to be a winning plan.
A hotel that lifts the heart
The former summer residence of the Golfin family is an elegant and luxurious location that exalts love. Surrounded by nature, freedom and splendour, this palace will make Valentine's Day a day filled with sensations, feelings and emotions.
Its rooms, which are modern and very elegant, guarantee an intimate and pleasing atmosphere, different for each guest. Its exquisite decor, comfortable beds with high-quality mattresses and excellent attention to detail create a perfect setting. The warmth and pleasant light and airy interior wraps lovers in a blanket of tenderness and beauty.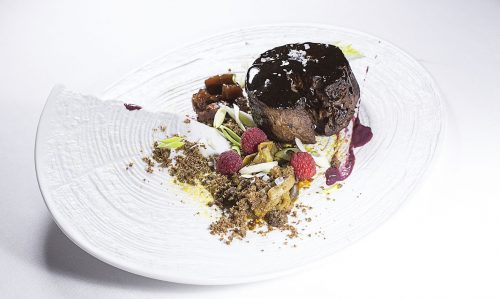 Your stay in this magnificent hotel will be complete with two unique facilities:
An exquisite and relaxing spa.
One of the best restaurants in Cáceres: Las Corchuelas. Its menu combines traditional Extremaduran and avant-garde cuisine and offers a selection of unique wines.
Careful attention from staff at the hotel, the exclusive cafe and romantic terrace complete the excellence of this extraordinary hotel. If you like, you can bring your pet too. They are always welcome at our hotel!
Romantic experiences at our Hospes hotel in Cáceres
Do you know about the experiences offered by our chain of hotels? Have you ever tried them? At this Cáceres hotel, we will provide couples with a truly special, romantic getaway.
We offer packages for different experiences in unique locations with remarkable sensitivity.
Is there a better gift for sharing the love on Valentine's Day? Spend a couple of days at an iconic, idyllic hotel in Cáceres, where services, amenities, gourmet delights and wellness are laid on for you.
We guarantee you'll enjoy this romantic, exclusive and completely unique treat. It will be an experience full of elegance and pleasures:
Special welcome with a welcome drink for couples.
Room with a bottle of cava and individual attention upon arrival.
1-hour Bodyna Spa access. Relaxing as a couple in this space is delightful.
Option 1: Romantic dinner for two (drink included) at the hotel's restaurant.
Option 2: A relaxing massage (30 minutes) for two.
Free Wi-Fi throughout your stay.
Health coverage provided by Quirónsalud.
Upgrade subject to availability. In other words, you will get a higher-level room.
Late check-out, which is also subject to availability.
Doesn't that seem like a fantastic plan? At our hotel and spa in Cáceres, you are bound to have a memorable Valentine's Day. At Hospes, we are specialists in keeping our guests truly satisfied. Experience love at our hotel. Book  your getaway now!
Categories: blog, News Hospes
« Andalusia Day in Cordoba
Valencia | Gin Tonic Thursday »