A magical spa adventure in Granada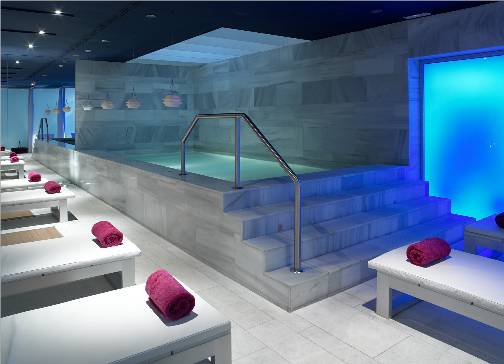 Staying in a spa hotel in Granada is the perfect way to round off an unforgettable experience. The former capital of the Nasrid Kingdom is a unique setting brimming with emotions that flow and pulsate between the past and the future, through the present, just like the relaxing thermal waters.
Life is a spa in Granada
Year after year, millions of tourists visit the Alhambra and the Generalife Gardens to take in a wonderful spectacle of light, history and emotions. It was once the residence of Muslim sultans and kings, as well as the backdrop to love affairs, life lessons, plot twists and great passions. Today, it is still one of the world's most fascinating palace and fortress complexes.
Without doubt, one of its greatest appeals is just how elegant the water makes it. Water plays an extraordinary role in its gardens, its buildings and its spirit. Since ancient times, Arab culture has always been closely linked to it, but in this palace, it is part of the soul that makes it stand out.
Would you like to feel like a real sultan? Book your stay at our hotel Palacio de los Patos in Granada. Treat yourself to the exclusivity, sophistication and charm of one of the world's best spots.
A palace hotel
Quality, relaxation and excellence are the main attributes of hotel Hospes Nazarí. It has a prime location, just like the Alhambra. In fact, the building is a 19th century palace that evokes times gone by.
Walking through its rooms and corridors, such as the Alabaster Building, is as stimulating as wandering through the Alcazaba, the most ancient part of the Alhambra.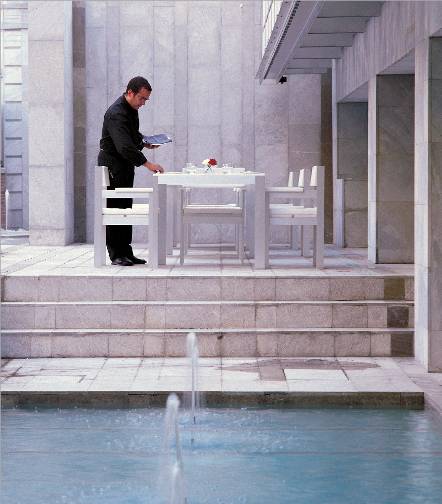 The rooms and suites at the Palacio de los Patos are decorated in an artistic, avant-garde style. If you are a fan of art and beauty, its charms will help you evoke your memories of Granada's greatest tourist attraction.
When happiness is flowing
Our boutique hotels offer unique services and amenities. As well as offering maximum comfort, a meticulously kept environment and a one-of-a-kind service, typical of kings and caliphs, Granada has yet another wonderful treasure. The Bodyna-Natural Care Spa is a unique jewel, worthy of the best story in One Thousand and One Nights.
It is a universe of unique sensations and pleasures. Health, relaxation, disconnection and beauty are the main ingredients in their treatments. Even Boabdil, the Moor who wept in sorrow for the Alhambra, would have found peace and quiet in this wellness retreat.
If you stay at this boutique hotel, each of your Nasrid excursions will have a luxurious end. Can you imagine returning from your visit to the Palace of Carlos V and getting a restorative hydromassage? Now that's what travelling like a king is like.
The bathing area of our spa could not be more exclusive. When you close your eyes in its warm waters, it'll feel like you're bathing in the Generalife itself. The Turkish bath and dry sauna are, of course, an absolute delight. What's more, there are even more one-of-a-kind experiences!
The sumum of the senses
Throughout the centuries, the Alhambra's spell has triggered love, battles, conflicts, reconciliations, legends, experiences and riveting stories. Today, contemplating its beauty is still the epicentre of personal changes and unrepeatable adventures for visitors.
In the nearby Albaicín neighbourhood, miscegenation and the roots take on an exceptional character. Wandering through its streets at your own pace, chatting with the locals and falling in love with the Arab essence of yesteryear will leave you speechless.
You'll still be thinking about the freshness of its gardens and orchards, its fruity aromas and the wonderful colours as you make your way back to your hotel. Wouldn't you like it to last a little longer? The Bodyna Citrus experience is a unique complement to these experiences. Leave yourself in the hands of experts while the aromas of orange and lemon give you and out-of-body experience. Experience a sensation similar to the one you get in this Nasrid quarter when you stop to take in the views of the natural surroundings!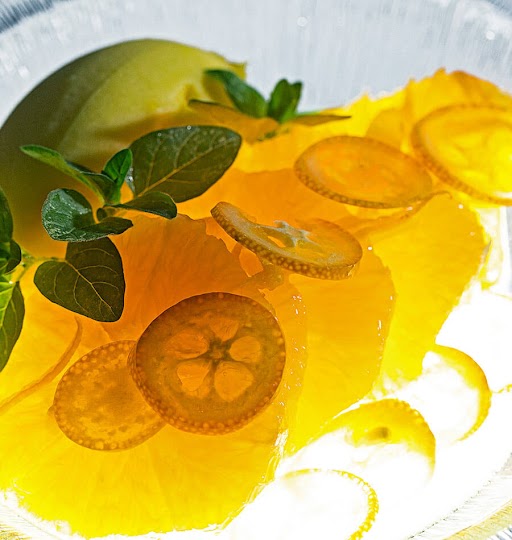 Another way to connect with its essence in this spa in Granada is to book the oriental rituals. They consist of a peeling performed with an exotic and elegant black soap. What's more, a purifying wrap and a relaxing oriental-style massage round off this incredible experience.
Facial care, spaced aromatic sessions, relaxing baths and complete relaxation are some of the secrets that we will share.
Other sensory pleasures await you at our hotel. You won't have to step foot outside the hotel to taste Granada's most mouth-watering cuisine. It is an authentic fusion of tradition and avant-garde with Mozarabic touches and unique flavours. Fancy a rack of lamb with mint yoghurt, cucumber and couscous salad?

Staying in a spa hotel in Granada is a unique experience that you'll remember for years to come. Experience this incomparable sensory experience at the Palacio de los Patos. Would you like to call into our experience shop? Get in touch with the Hospes chain and become a caliph of Nasrid exclusivity, satisfaction and top-class service.


Categories: blog, News Hospes
« Valencia | Souleando
Our Seven Recommendations of Spa Hotels That Take Well-being to the Next Level »