Granada |"Tardeo" at Los Patos Terrace
Enjoy the best "Tardeo" at Los Patos Terrace
Refresh yourself during evenings and enjoy the best cocktails. We invite you to start with a coffee!
Everyday from 4:30 p.m. to 7:30 p.m.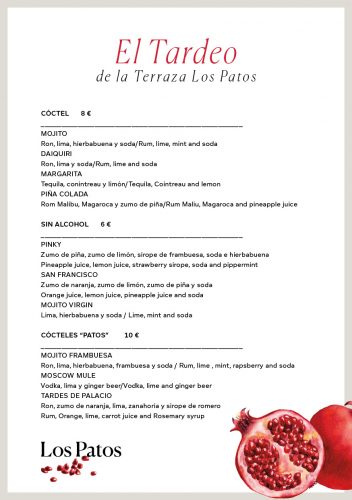 Categories: Experiencias gastronómicas
« Hospes Hotels Group expands its presence to Portugal by adding the most iconic hotel in Porto, Hospes Infante Sagres, to its brand.
Granada | Spa Promotion »