Hospes will award internet MiFi to customers who book on their website
Hospes Hotels offers a bigger step in our services and in the technology of our costumers, this is why all of our reservations through our website offers free MiFi connection.
The chain of Exclusive Hotels, with presence in a good part of the cities around Spain, now offers with all the reservations that are made in the website, a MiFi mobile service so our costumers can slo enjoy of connection outside the Hotel during all the stay.
In order to reward the reservations that are made in the website, we offer Free WiFi, welcome drink and exclusive Hospes massage, now we are offering the borrow of small devices, so that are customers can continue having internet access outside the Hotel.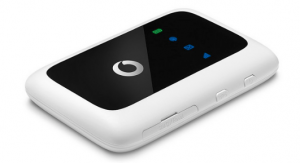 A service that is valued specially in our international clients, who taking in consideration nowdays, we plan and serve as a tourist on-line guide, only available when having internet connection. In addition, it is a step to obtain the connection to 360º guests, inside and outside the Hospes hotels.
This service could also be enjoyed by the rest of the customers under payment, which means a big gift and award to the customers who make the reservation via our website www.hospes.com. In addition, the Hospes Hotels are developing an advanced mobile app to increase the experience of our costumers in the destination, putting to the reach of a click all the needed things to cover the expectations of the customers who are having different types of travel. Hospes created mini moments to increase emotions and experiences in every stay with us.
It is a fact that technology has scaled the priorty list and needs in which the travellers of this era. For this reason, Hospes Hotels won't stop in implementing everything necessary to offer its clients all the comforts of a five star service.
---
4 REASONS TO BOOK IN OUR WEBSITE
> The best price, guaranteed. We keep our promises and we offer the lower price for your stay, guaranteed. If you find a better price than the one we are offering (same type of room and conditions of the reservation), we will give you a 10% off in the price of stay of the night.
> Mobile WiFi for you to enjoy internet connection in the hotel and MiFi around the city.
> Exclusive welcome massage and access to the Bodyna Spa.
> We invite you to enjoy a welcome drink in our exclusive spaces.
Categories: News Hospes
« Best Tourist Accommodation in Cáceres 2017
"Casa de las Cabezas" in Córdoba »