How would you like to stop time? Come visit our hotel in Alicante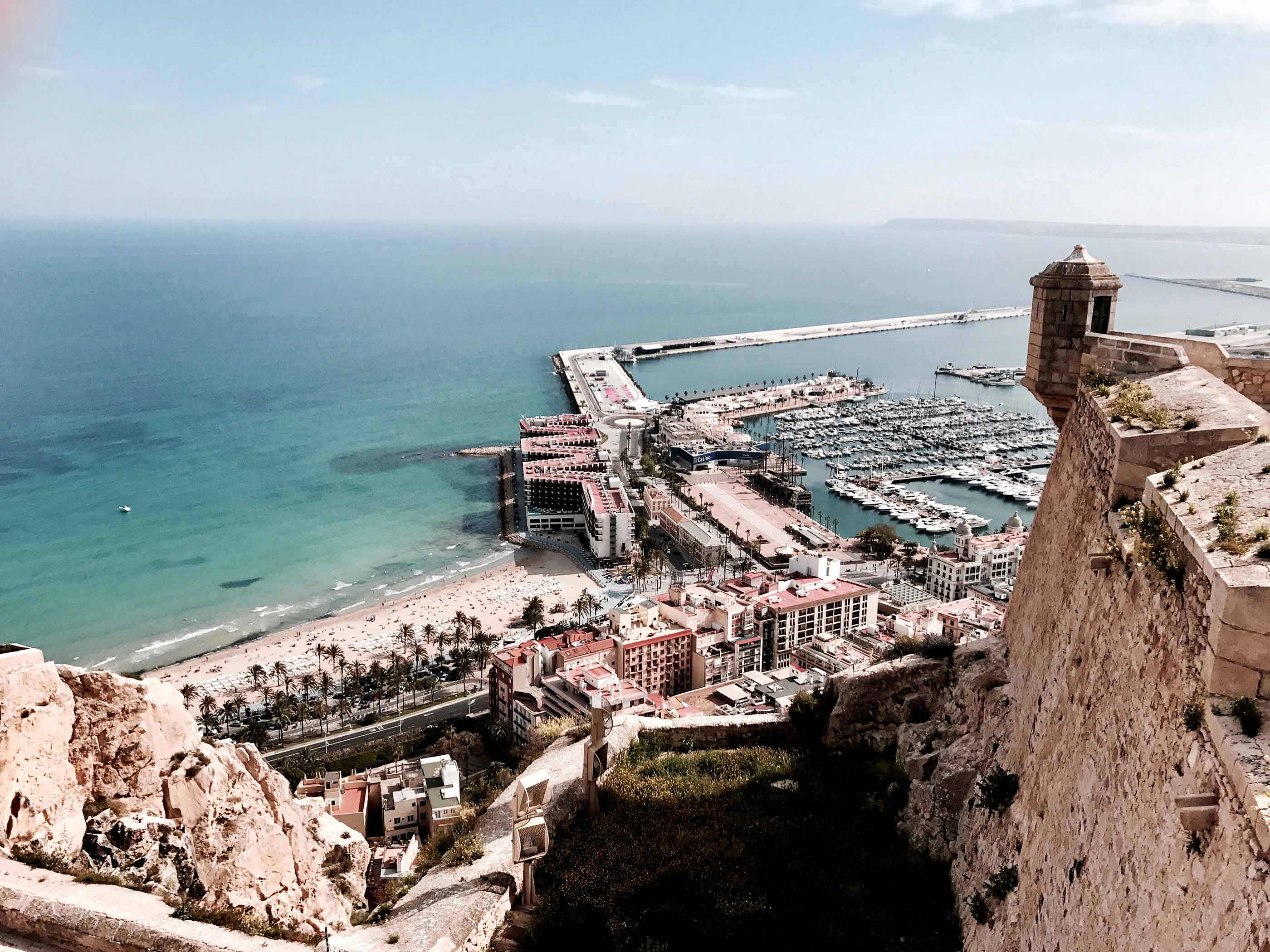 There is a hotel in Alicante that has a magical effect on its guests. Do you feel like life is passing by too quickly and want to make the most out of it to enjoy every moment as much as possible? Introducing Hospes Amerigo, where anything is possible.
There is time for anything at this hotel in Alicante
As soon as you enter the rooms at the Amerigo hotel, time will stand still. The cosy and comforting atmosphere that you'll feel immediately will take you away from all your worries. The harmony, comfort and immersive, well-thought-out interior design will have a relaxing and regenerative effect on your mood.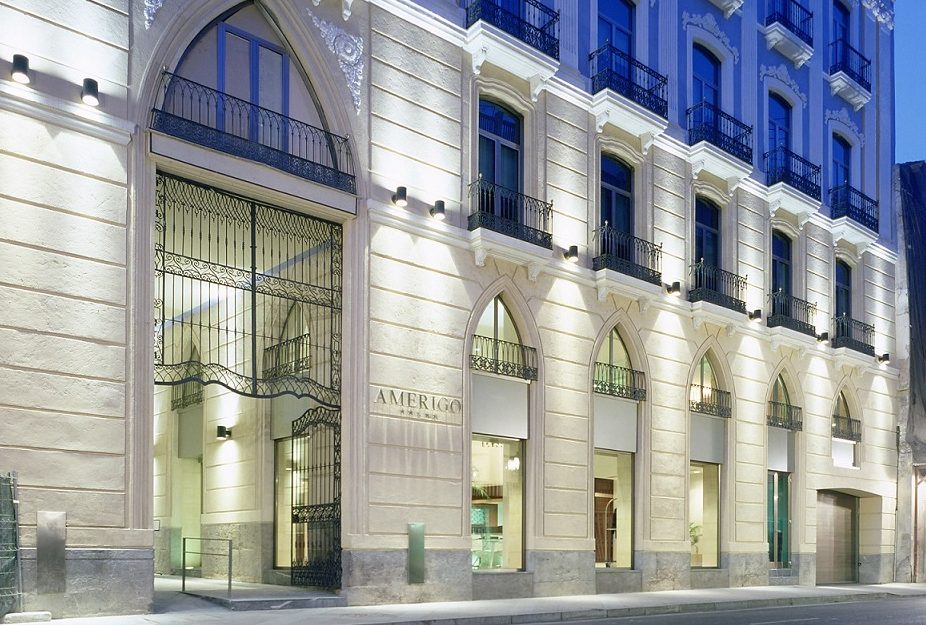 One of its most surprising features is the array of contrasts that it always provides. You will find this in an iconic space: the old Dominican Convent. However, its historical essence exists side by side with a cutting-edge development where every detail and service has been carefully thought out, making it a paradise that will lift your mood perpetually.
Lay down in its wonderfully comfortable beds and feel the loving touch of the Egyptian cotton sheets. Admire its abstract paintings, relax on a comfortable sofa, or unwind while you gaze at the beautiful views of Alicante. And the natural light, wooden floors, warm lighting and luxury baths will give you that extra boost of wellbeing and relaxation.
And the rooms at the Hospes hotel in Alicante are not the only source of pleasure, emotion and sensations. You will also find two other additional reasons to better enjoy your stay in this incredible environment. How important are relaxation and exquisite flavours to you?
Take a dip in our Alicante spa
Remember this name: Spa Bodyna Amérigo. As soon as you visit you will feel brand new. There is no better way to slow down time than enjoying it as much as possible and recharging your energy!
The perfect combination of relaxation and wellbeing await you in this wellness space on the hotel's rooftop terrace. You will find its fantastic views and sensations of height, elevation and regeneration very comforting.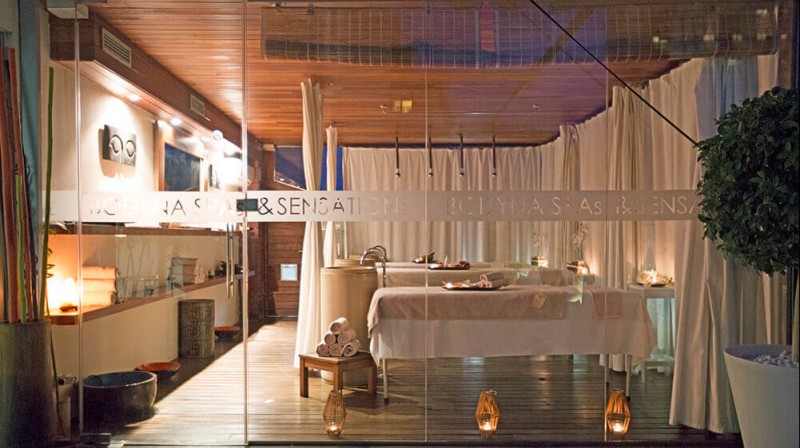 The use of natural and organic cosmetic products turns your personalised treatments into a premium experience. Your skin will receive gentle, revitalising and completely relaxing treatment. Taking a dip in the spa pool, burning off toxins in the dry sauna or receiving quality aromatic massages are just some of the options available to you.
And this space is just as pleasurable if you enjoy it with the best company. Have you heard about our romantic getaway to the Hospes Palacio de Arenales hotel in Cáceres? A couple's stay at the Amérigo is just as enjoyable and memorable.
After a visit to this stunning Mediterranean city, unwind together at this Alicante spa to rekindle the romance and connection in your relationship. And there's more… What does love taste like? It's not easy to describe, but we can show you the taste of love with a culinary demonstration.
Fondillón Restaurant: delicious moments
All the nine hotels in the Hospes chain have their own restaurant. They all share a common lifeblood, based on quality, fresh local products and an exclusive cuisine. However, they are all managed by very different chefs, each with their own prestigious professional background.
Fondillón, as expected, specialises in Mediterranean cuisine. And it does this by infusing traditional Alicante recipes with personality and the latest culinary advances. You'll fall head over heels for these wonderful dishes made with great ingredients.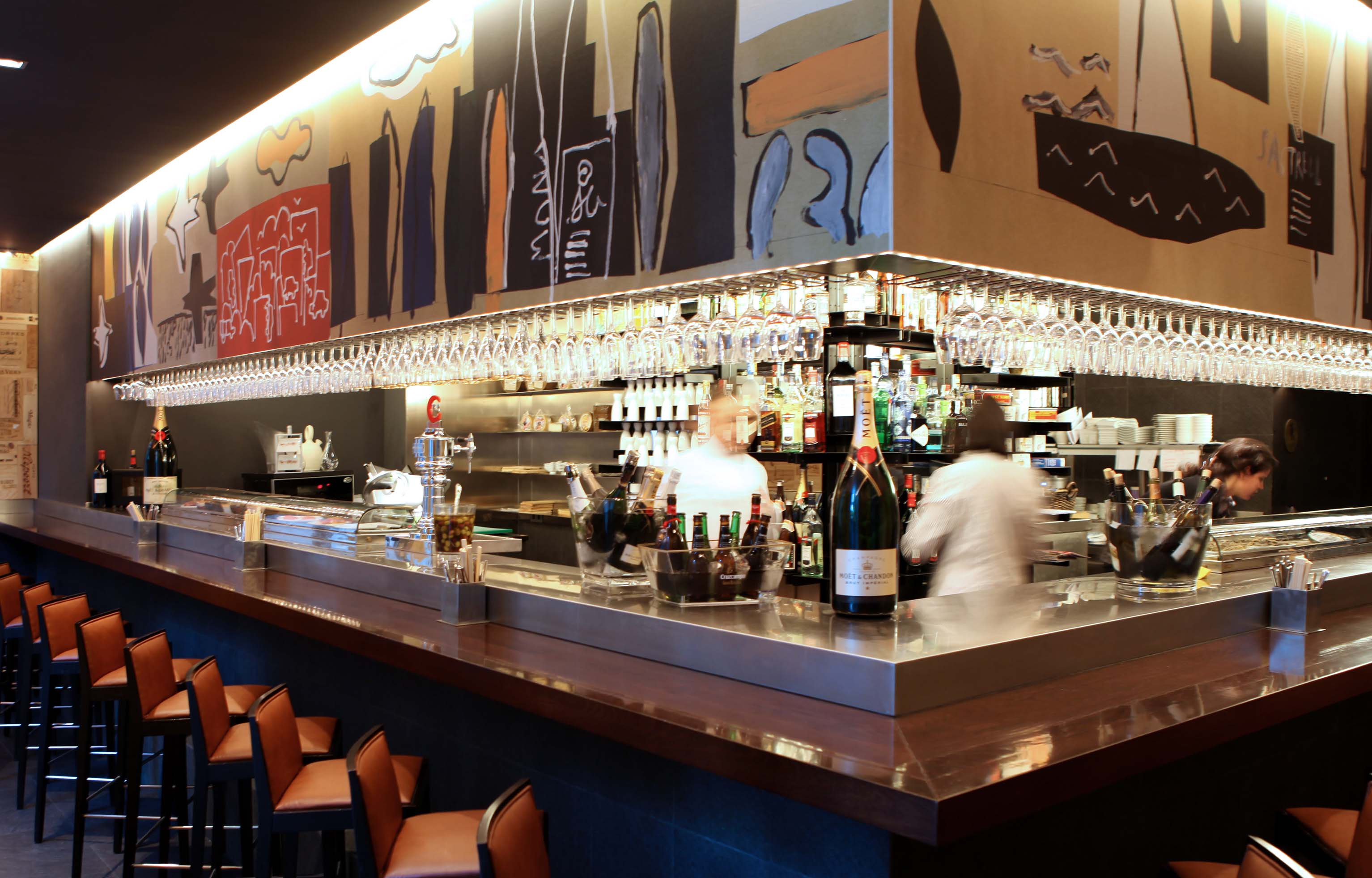 Its atmosphere is also relaxing and calming thanks to its soft and neutral colours, and its rooms are adorned with perfect geometric shapes, quality decor and striking touches of colour.
From the moment you sit at one of its tables, the team will look after you with the utmost care, friendliness and professionalism. It feels good to be looked after so well! Treating your taste buds to this experience will transport you from your surroundings, away from your worries and everything but the here and now. Is that not exactly what you're looking for?
Other culinary spaces at the Amérigo hotel
The spectacular Fondillón Restaurant is not the only source of good flavours and sensorial pleasure at Hospes Amérigo. Take note of these spaces as well:
Barra Fondillón. Its tapas menu brings together the past and the future with delicious creativity. Its innovation turns tradition into something new.
The Bistró de Amérigo. Starting your morning with a fantastic breakfast is essential to make the most of your day. On Sundays they also offer a relaxing and exquisite brunch.
Rooftop. On the Amérigo terrace you can enjoy deep house music and a beautiful panoramic view of Santa Bárbara Castle. Try some of its famous signature cocktails and mixed drinks!
As you can see, our hotel in Alicante offers an entirely unique range of positive sensations, attractions and experiences. If you're really looking to make the most of your next holiday, or you just want to recharge your batteries like never before, this is the destination for you. At the Hospes chain we always offer what you need the most. Time for yourself. Quality. A unique and enjoyable experience. Get in touch!
Categories: blog, News Hospes
« Valencia | Cuina Oberta 2023
Seville | Tasting menu »