ALICANTE | A different way to travel: Sailboat
Discover Alicante's coast over the sea.
Another way of sightseeing cities, villages and the organization of the settlement of the Spanish coast is by doing it from the sea. It offers a different perspective, that, without doubt, besides of surprising, it will give you a feeling of calm and peace.
There are various ways to organize a holiday or a sailboat getaway on the Spanish coasts.
We are going to discover, in this case, the possibilities that Alicante offers to uncover its hidden face. Discovering the Mediterranean Sea, sailing along and discovering new sensations, is a way to visit the villages and cities through the sea, watching its hidden and beautiful coves, cliffs, beaches, islands…
Numerous leisure boat companies offer a wide variety of motor yachts, sailboats, boats with or without skipper for sailing peacefully.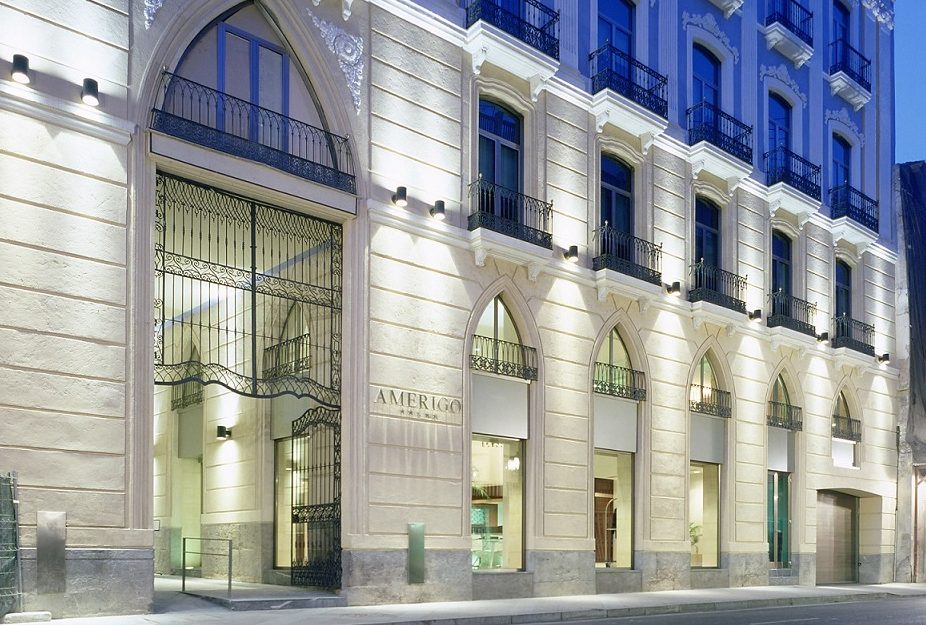 You can choose to stay in a central and luxurious hotel such as Hospes Amérigo only 5 minutes away by foot from the marine where you can admire the sunset from the Alicantine coast, visit the Tabarca Island in a short round trip, arrive to the Balearic Islands or even walk along the coast while enjoying its crystalline water.
Sailboat experience in Alicante.
If you prefer more privacy or a family trip, you can rent a sailboat, without having to worry about anything but to enjoy the environment with its beautiful landscapes, dreamy waters and vegetation. The sailboat skipper will take care of it all, so you don't have to worry. The best thing about this plan is that you can decide how to enjoy your time without any limits in terms of days.
And after it all, if you feel like admiring the city you can visit the Santa Bárbara Castle, walk through the "Explanada de España", visit the archeological museum, take a walk on the old streets, relax on the Postiguet beach. You can also visit the oldest church in Alicante, la Basilica de Santa Maria, visit the contemporaneous art museum, Golf, visit the biggest central supermarket known as Mercado Central, discover the biggest Palm Grove, the Elche Palms and enjoy the accommodation and leisure that the capital of Costa Blanca has to offer.
Categories: News Hospes
« CORDOBA | 5 places to see and go in Córdoba: A getaway in autumn
Get your Christmas gifts 2019 | 5 exclusive experiences »