Relax at the Feria de Abril: an excellent decision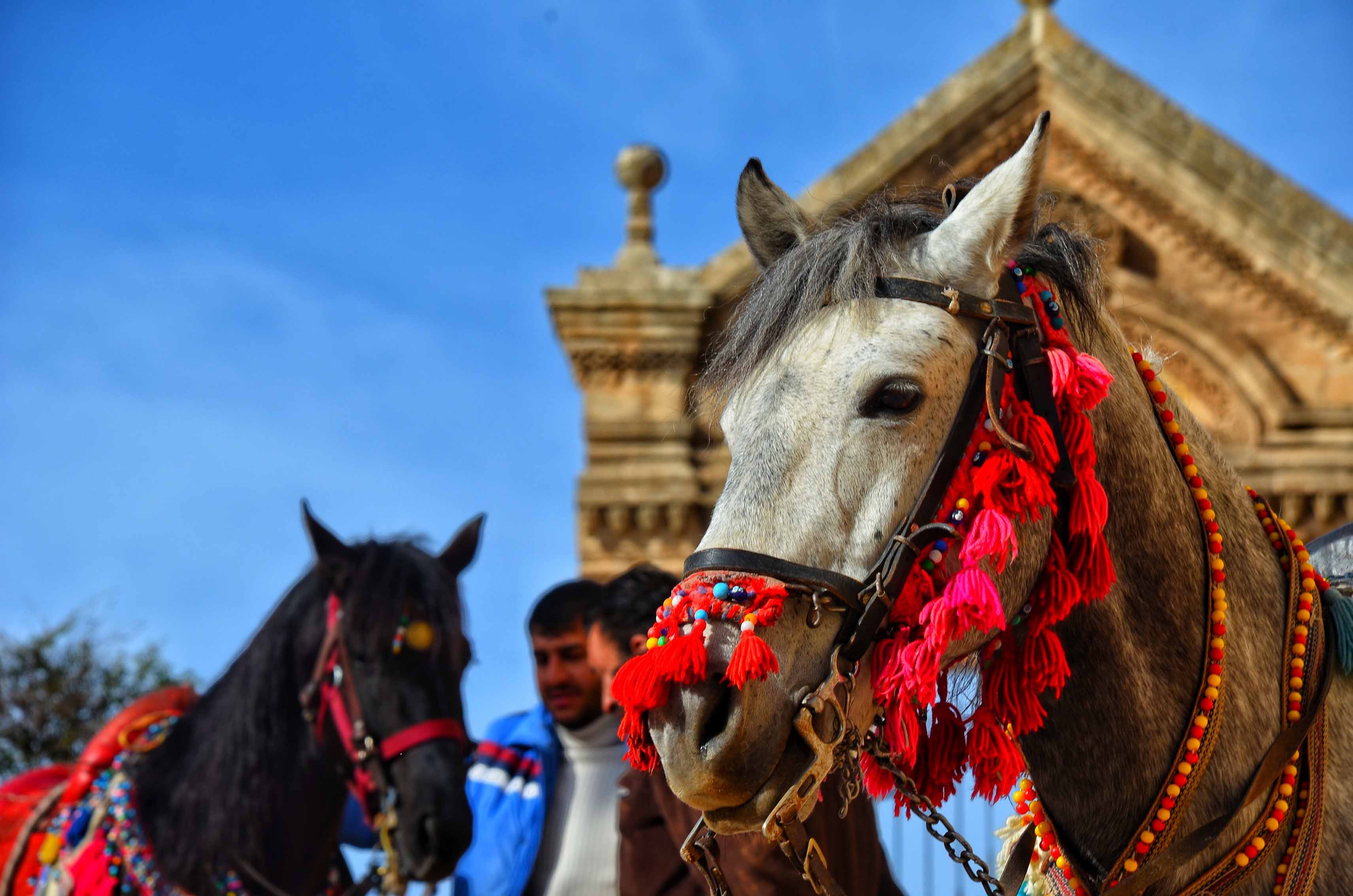 The Feria of Seville is indisputably one of the world's most eye-catching festivals. Colour, joy, music and fun are the name of the game in Seville for a week. That said, maybe you prefer to relax and take it easy? Experience a relaxing Feria de Abril at our Hospes hotel in Seville.
A full-on fiesta
From the Night of the Lighting (alumbrao) at the start of the Feria and the traditional meal of fried fish onwards, a whirlwind of activities and events is unleashed. The Feria de Abril in Seville is synonymous with excitement, dancing, physical exertion, laughter, fun and other excesses. The fairground turns into a mini-city in its own right. There is so much fun to be had, but the hustle and bustle and all the revelry can get a bit much at times.
That's why more and more people are opting for a more relaxed Feria de Abril. This doesn't mean turning your back on this authentic Seville tradition in the slightest. It's more about unwinding and making the most of these days of celebration to recharge your batteries, relax and enjoy some alternative experiences.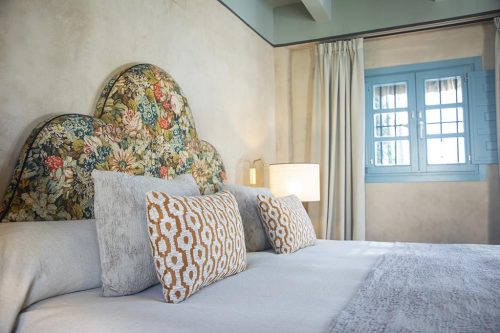 With this in mind, Hotel Hospes Las Casas del Rey de Baeza is the perfect choice. You'll feel pampered and inspired in its tranquil, comfortable ambience with so many services to enjoy. Whether you're alone or in good company, these periods of calm will take your enjoyment to a new level.
Some of our guests, in fact, spend the whole festival period in the hotel. Their decision is to experience the Feria de Abril in a relaxed way. Others combine both alternatives. Treating yourself to a few days of tranquility before or after living it up in the marquees is an idea as magical as the lanterns lighting up the city.
Overseas visitors love this prospect too. A break in our hotel at this time of the year is like enjoying a brioche filled with ice cream – you pass from cool to heat in an instant. Experience the Feria de Abril in all its intensity and recover in the comfort of your hotel. Have you been won over by this idea?
5 facts about the Feria of Seville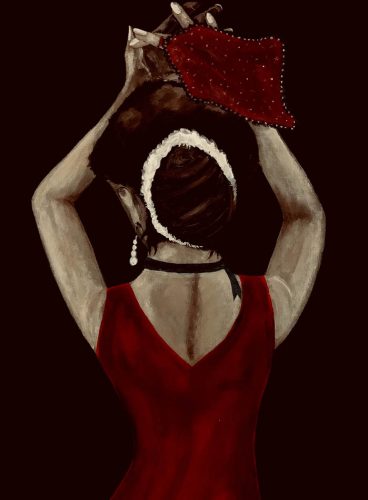 While you mull it over, we want to share a few interesting facts about this charismatic festival. Some of them really demonstrate the intensity that we have been describing:
The Feria began in 1846 on the initiative of…a Basque and a Catalan!
The 1052 marquees are spread out over 450,000 square metres.
Manzanilla is the typical sherry. Do you know how many half-bottles are consumed? One and a half million.
Hundreds of festival attractions are found in Calle del Infierno (Hell Street). Why is it called that? Because of all the noise they make.
Over 200,000 lamps light up the fifteen streets inside the fairground.
With these figures in mind, deciding on a relaxed Feria de Abril in a luxury Hospes hotel seems like a good idea. We think you'll be convinced once you've heard more about it and the premium experiences you can enjoy here.
A relaxing Feria de Abril at Las Casas del Rey de Baeza
Can you picture yourself taking it easy on the rooftop of a converted 17th century neighbourhood courtyard in Seville? Warm aromas of orange blossom and oranges are carried in the gentle breeze as you admire the beautiful Andalusian landscape from beside the pool. After dipping your feet in the water you sink into the luxurious sun lounger. Not far away, thousands of Sevillians are enjoying the Feria. For you, the best fiesta is in this oasis of tranquility, relaxation and wellbeing. If you're here with your partner, the experience will be even more memorable.
What makes this Hospes hotel in Seville so special?
Excellence, comfort, finesse and harmony characterise the rooms at Las Casas del Rey de Baeza. The communal areas are stylish, natural and welcoming.
The Azahar restaurant offers exceptional culinary treats to introduce you to contemporary Andalusian cuisine. The mouth-watering creations of chef Rafael Cantizano are served up in unique surroundings, where the sunlight floods through the floor-to-ceiling windows, creating stunning visual effects.
You can enjoy a delicious alternative menu on the rooftop terrace as well as salads, sandwiches, tapas and refreshing drinks. Enjoy the flavours in this incomparable chill-out area.
Alternative experiences for the Feria de Abril
The hotel's rooftop terrace is not only a place to drink freshly squeezed fruit juice. It also offers a massage and beauty treatment service, which is perfectly incorporated into this rooftop high up in the historical area of Seville.
Make the most of the wide variety of relaxation and beauty experiences on offer. Boost your physical and mental wellbeing! Massages, facials, mani/pedis, beauty rituals, body treatments, healing techniques and anti-cellulite treatments and much more are awaiting you on this rooftop terrace. You'll love these special experience packages.
As you can see, there are many ways of enjoying the best festival in Seville to the full. If you want to experience the best and most relaxed Feria de Abril of your life get in contact with Hospes and discover everything we've got to offer.
Categories: blog, News Hospes
« Valencia | Menu paired with wines from the Domaine De Montahuc Winery – France
Experience the Cruces de Granada with a gourmet twist »