Experience the Cruces de Granada with a gourmet twist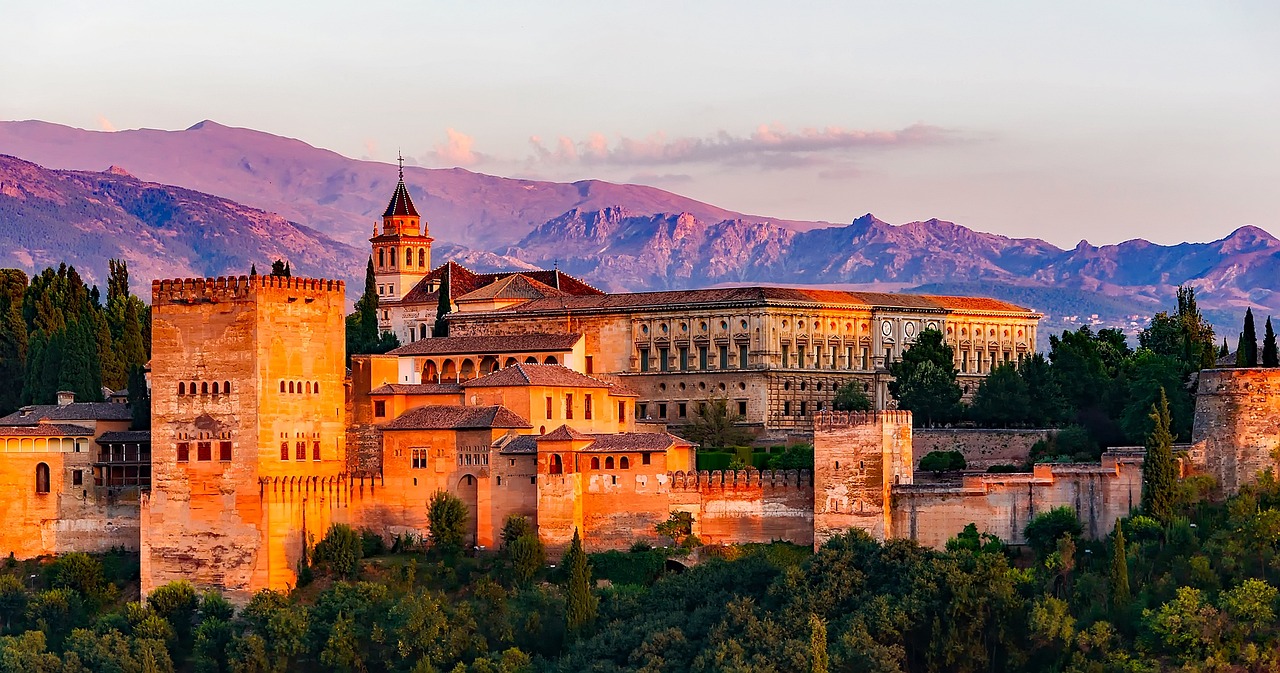 The Cruces de Granada (the Crosses of Granada) is a springtime celebration that fills the streets with colour, beauty and charm on the 3rd May. This fiesta lights up the regional capital with frills and flowers, while the bars in the streets, joy and traditional charms of Andalusia abound. If you complement your visit with gourmet experience made in Hospes, the result is unbeatable.
What is the Cruces de Granada?
The Day of the Cross is based on a Roman ritual that commemorates Saint Helena's revelation of the true cross of Christ. This happened during her pilgrimage to Jerusalem and, as she was the mother of Emperor Constantine, it became a landmark for Christianity. After the reconquest of Granada by the Catholic Monarchs, this deeply entrenched tradition was consolidated with an extraordinary intensity. So much so, that it has been celebrated ever since.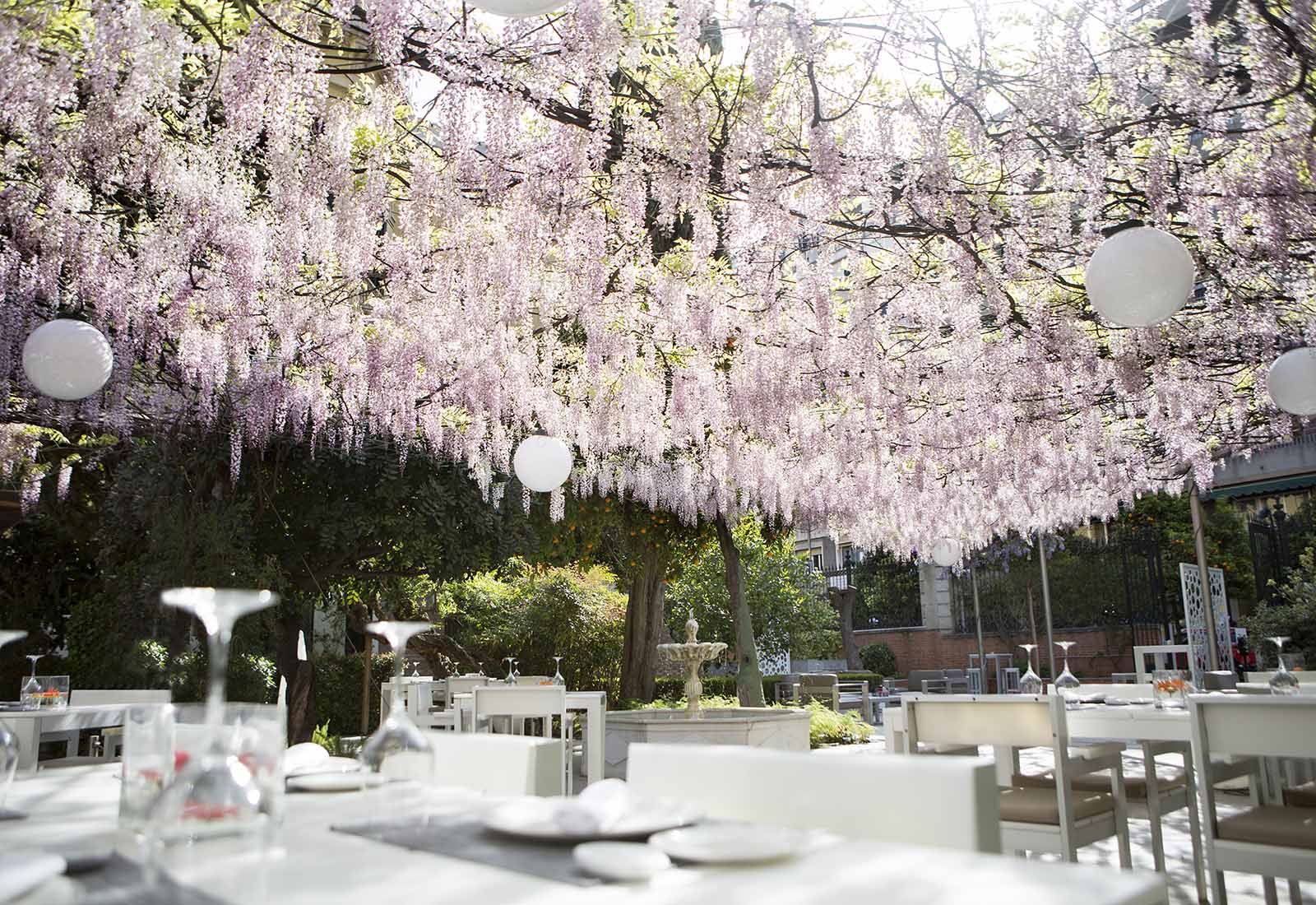 During this festival, the streets of Granada are adorned with frills and spectacular flowers. Locals resort to dance, specifically flamenco; beans with salaíllas (salty bread) and the high spirits for which they are known to liven up this celebration. This is indisputably a great time to visit Granada and throw yourself into the fun-loving, festive atmosphere that is a delight for all your senses.
The Cruces de Granada brings with it traditions and customs that have accumulated over the years. Among them, crosses in each location were decorated with beautiful copper or ceramic elements, as well as Manila shawls, for example. Seasonal fruits, cereals and plants were also included in the display. Anything that demonstrated abundance and splendour would do.
The crowds would gather at each cross in turn to sing folk songs and dance. In poorer districts, communal crosses were erected in plazas and courtyards and these were decorated too. There was fierce competition to create the most attractive display.
Nowadays, this decorative custom lives on every 3rd of May in Granada. Plazas, courtyards and shop windows are carefully adorned and it is a delight to visit these enchanting corners of the city, beautifully decorated with red carnations. The cross at the city hall and the ones at the Corrala de Santiago and Plaza Bib-Rambla are the most popular and striking displays nowadays.
As you would expect of a Spanish celebration, the festival is also a gourmet delight. This celebration in Granada is the perfect excuse to eat like a king. Of course, at Hospes we know how to help you do this.
Guarantee yourself a delicious Festival

At our chain of hotels, located in nine of the top destinations in Spain,quality and service are unnegotiable. Our objective is to give each guest a memorable experience, imbued with wellbeing, tranquility and flavour. That's why we've created an ambience of distinction, sophistication and care in our stunning, historic hotels.
Seven of them have spas. And it's not by chance that each one of them has an exquisite, exclusive restaurant, serving up food prepared by chefs who specialise in local cuisine. The combination of traditional cuisine and new trends makes them something really special.
Have you experienced Hospes Palacio de los Patos?

Our hotel in Granada is located in the old town, in the beating heart of the city. It forms part of a renovated nineteenth century mansion house, where luxury and comfort become one. The stylish, contemporary rooms and suites bear the hallmarks of this traditional building and its communal areas are of the highest level. You couldn't make a better decision than a break at Hotel Palacio de los Patos during the Cruces de Granada.
One of the main attractions at this fantastic hotel is its restaurant, Los Patos. If you really want to enjoy the best of Granada's local cuisine, with its Mozarab influences, you have to try it. It's a destination for foodies that will captivate you!
The rich culinary tradition of Granada goes hand-in-hand with a creative, cutting-edge approach. Fresh, seasonal, local produce is painstakingly prepared to create delicious, healthy meals.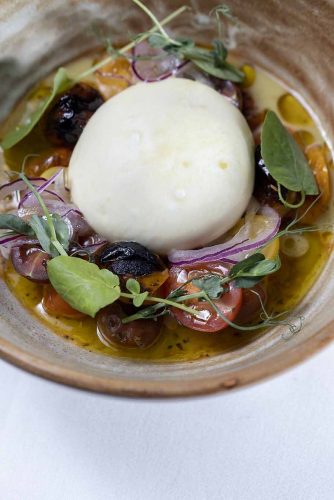 If you like good food, you'll love our pastela moruna (pastry filled with meat and almonds), red tuna fillet and juicy local meats. You can eat in the stylish restaurant or on the terrace, where you can celebrate the Cruces de Granada in style with tapas, cocktails and local wines.
Gourmet experiences at Los Patos
At Hospes, we always go one step further. That's why, to mark this celebration in Granada, we're offering these special gourmet experiences. Which takes your fancy?
Gourmet tasting menu with wine pairings.
Six-dish tasting menu.
Caviar and champagne for two.
Seasonal three-course lunch
Spa and lunch or dinner for two.
As you can see, making the most of your visit to the Cruces de Granada and treating yourself to a gourmet meal at Los Patos is a more than appetising prospect. Remember that, at Hospes, we never let you down. Contact us now and we'll tell you everything you need to know before you make this unforgettable trip.
Categories: blog, News Hospes
« Relax at the Feria de Abril: an excellent decision
Visit the captivating courtyards of Córdoba »