Visit the captivating courtyards of Córdoba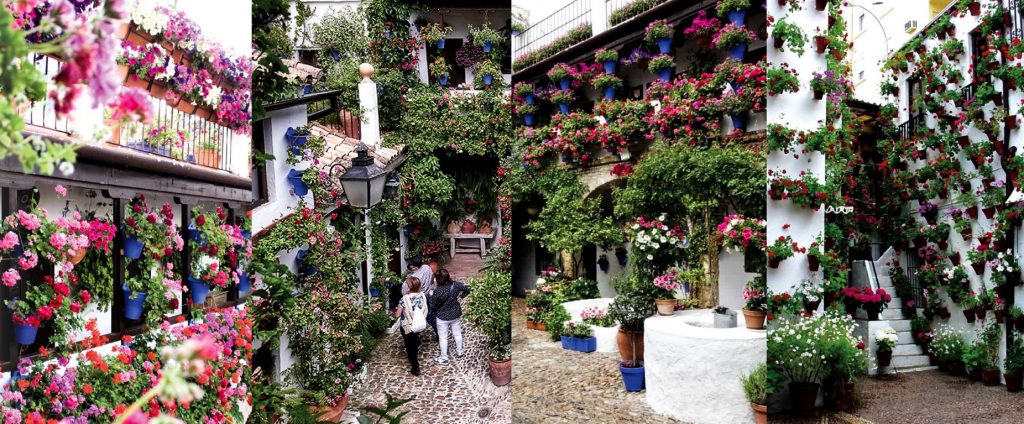 The courtyards of Córdoba stand out among the most unique tourist attractions in this Andalusian city. They are gorgeous, blooming with flowers and colourful at any time of the year, but it is during the Cordovan Courtyards Festival that, spring after spring, they really grab the nation's attention. Do you want to enjoy them while sampling the region's finest cuisine?
What makes Cordovan courtyards so special?
These characteristic features of the city date back to the 19th century. During the Industrial Revolution, many people from the surrounding countryside moved to Córdoba. Courtyards became the focal point for each of these communities and were seen as a communal area for neighbours.
Due to this social and communal function, they soon became more than just an architectural feature and were filled with flowers, aromas, colours and details You can't fail to marvel at the contrast they form against the white backdrop that characterises Andalusian homes.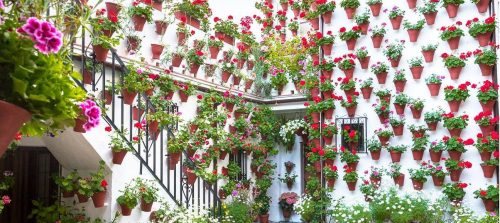 It is in the city's oldest districts that these displays of emotion and happiness are concentrated. However, there are also other more modern areas, such as Calleja de las Flores, that continue this tradition.
It's true that you can visit these spaces at any time of the year. However, because they are private areas, it is best to explore them following the different routes that have been designed for the purpose:
Alcázar Viejo-Judería.
San Pedro-Santiago.
Santa Marina-San Lorenzo.
There are about ten Cordovan courtyards in each area. If you want to see them all, you'll need lots of energy; eating well is essential for following these spectacular routes.
The Cordovan Courtyard Festival
This flamboyant event is held during the first fortnight in May and the courtyards of Córdoba are decked out to celebrate in spectacular fashion. The festival is a competition with two categories: historical architecture and modern architecture.
This celebration, which takes place after the May Crosses festival, is a big deal for visitors and local alike. If you want to enjoy the courtyards in their full glory, this is a great time to do it, although there will be more crowds and less peace and quiet than normal. Remember that you can always visit them at any other time of the year and their impeccable appearance is maintained after the festival.
The tastes of Córdoba
The food in this city is fantastic. Especially when you visit one of its best restaurants, like Arbequina, which is located in the Hospes Palacio del Bailío hotel. Enjoy Cordovan cuisine in idyllic surroundings, with a glass floor that allows you to see the remains of a Roman house.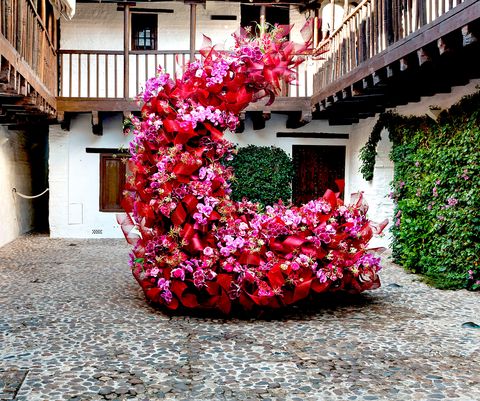 Enjoy typical Cordovan fare such as the pork dish flamenquín, oxtail stew, salmorejo (a cold tomato soup) and sea bream in batter. Or why not try Iberian ham and cheese, aubergines fried in honey, Spanish omelette and mazamorra (cold almond-based soup)? Fine wines and delicious olive oil are the finishing touch for these local delicacies.
In general, the intense flavours, local fresh produce and recipes passed down through the generations make Córdoba an excellent destination for foodies. At Arbequina restaurant, chef Javi Moreno has created a wide and spectacular menu, divided into two categories:
Lifelong Cordovan flavours
Gastronomic creations using cutting-edge, modern techniques.
You decide which to choose, but any option will allow your taste buds to savour the essence of Cordovan cuisine.
Delicious experiences within reach
At Hospes, we have embraced quality, elegance and wellbeing as our key values. We provide excellent service to each and every guest and guarantee a carefully designed, relaxing, pleasant atmosphere for every stay. In Córdoba, we have the Palacio del Bailío Hotel, where you can stay during the Cordovan Courtyard Festival or at any time of the year.
The comfortable interior design of our rooms, the size and quality of communal areas and its excellent location are just some of its attractions. In addition, both at the restaurant and garden terrace, we at Hospes provide excellent dining experiences in Córdoba. There are unique options for valued customers like you that enable you to enjoy your break with memorable details.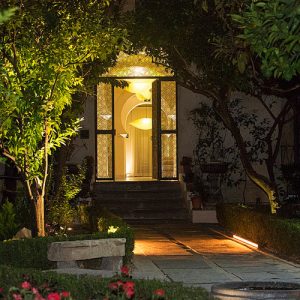 What dining experiences can I expect at Palacio del Bailío?
Top off your visit to the courtyards of Córdoba with these extraordinary dining options. Which of these specially priced Hospes packages will you try out first?
Gastronomic walk through Bailío. This combines local, Spanish and international flavours as you've never before experienced them.
Palacio Menu. This three-dish lunch or dinner allows you to choose between two options for each course.
Spa and Dining. Make the most of your break at Palacio del Bailío and relax at its fabulous spa. Enjoy the packages of experiences that we offer at Hospes: Lunch + spa and wellness with lunch or dinner.
What do you think of this plan? Visit the courtyards of Córdoba and be sure to taste the best of Cordovan cuisine at Arbequina – it's a stroke of genius! At Hospes, we always offer excellence. Contact us and discover even more options.
Categories: blog, News Hospes
« Experience the Cruces de Granada with a gourmet twist
The Chef of Hospes Palau de la Mar, Carlos Julián, finalists to represent Spain in the Bocuse d'Or Spain competition. »