Seasonal recommendation Fondillón Restaurant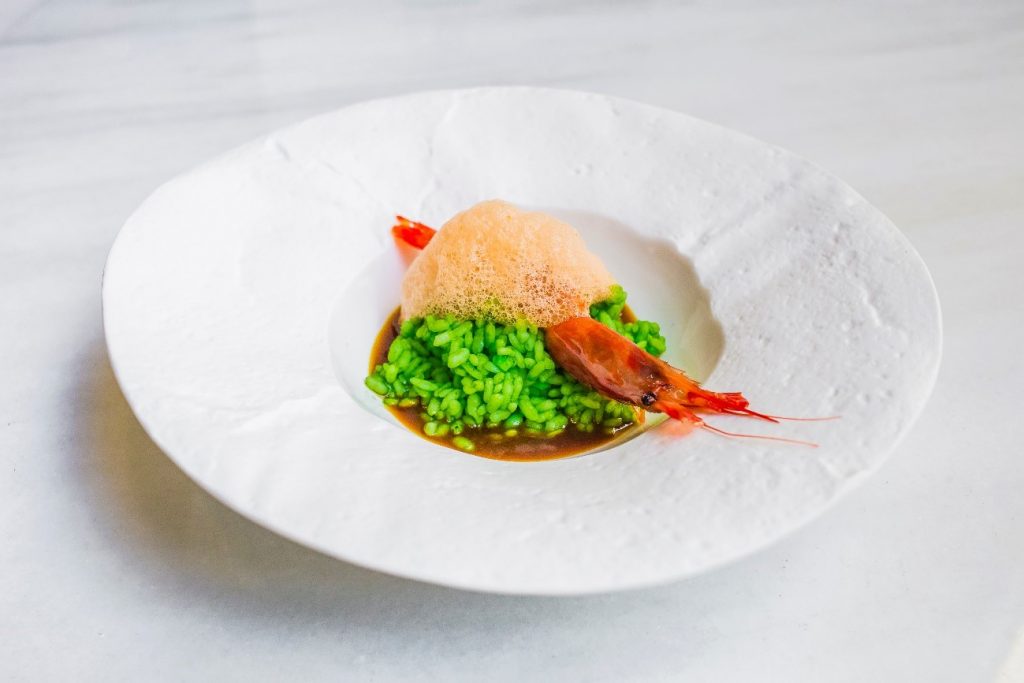 Chef, Patricia Dios
---
Green rice with red shrimp
Ingredients: Carnaroli rice, fresh basil, red shrimp, red broth, shallot, brandy and mascarpone cheese.
Description: Our proposal for this dish, is based on the combination of known flavors, using Mediterranean products and traditional cooking techniques, mixed with other cutting-edge.
On the one hand, the rice cooked in a traditional way and on the other the prawn cooked under vacuum at low temperature. The rice is served with an aromatic herb liqueur, which brings freshness and a deep green color to the dish. In addition, it is accompanied by an air of the essence of the head of the prawn, which brings flavor and contrast to the dish, making it at the same time very light and suitable for this time.
Rafael Altamira, 7 – 03002- Alicante
Reservas: (+34) 965 146 570 | amerigo@hospes.com
Categories: News Hospes
« Seasonal recommendation Los Patos Restaurant
Opening #AllureMaricel Hospes Maricel & Spa Mallorca »